Neptune Krill Oil® is the most clinically-researched krill oil available.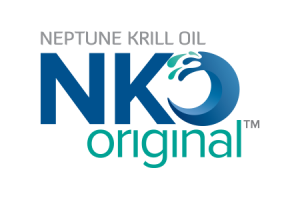 Neptune Krill Oil is a patented type of krill oil. Similar to fish oil, it is used as a source of omega-3 fatty acids that play an essential role in human health. This Neptune Krill Oil review details its advantages over plain omega-3 supplements:
Patented. NKO's unique formulation is protected by worldwide and U.S. patents.
Sustainable. Neptune is harvested in a sustainable way and certified by Friend of the Sea.
Clinically-effective. Neptune has been examined in more clinical studies than any other krill oil.
Absorbable. Neptine krill oil has better absorption and bioavailability than fish oil.
<
Overview
Neptune Krill Oil (NKO) is a brand of krill oil made by Canadian company Neptune Wellness Solutions. Similar to fish oil, NKO is used as a source of omega-3 fatty acids – essential nutrients with important roles in all aspects of human health. It is made from Antarctic krill (Euphausia superba) inhabiting the Southern Ocean – one of the most sustainable sources of omega-3s.
The two main omega-3s found in NKO are eicosapentaenoic acid (EPA) and docosahexanoic acid (DHA). In addition to this, all krill oils contain phospholipids and the carotenoid antioxidant astaxanthin. These phospholipids are especially important because they enhance the absorption of omega-3s. By comparison, omega-3s in fish oil are bound to triglycerides, which are less effectively absorbed by the body. 1
Released in 2003, NKO was the first krill oil to appear on the supplement market. NKO is also unique for having the largest amount of human research out of all krill oil brands. In addition, NKO is certified as sustainable by Friend of the Sea, a non-profit organization working to conserve marine habitats. NKO comes in four varieties:
NKO Original – standalone krill oil
NKO Beat – krill oil combined with CoQ10 to enhance its absorption by up to 25x for heart health
NKO Flex – krill oil combined vitamin D, strontium, and zinc to enhance vitamin D's absorption by up to 2x
Did you know? Despite being small in size, Antarctic krill are believed to have the largest biomass of any species in the world at about 500 million metric tons. By comparison, humans have a biomass of about 300 million.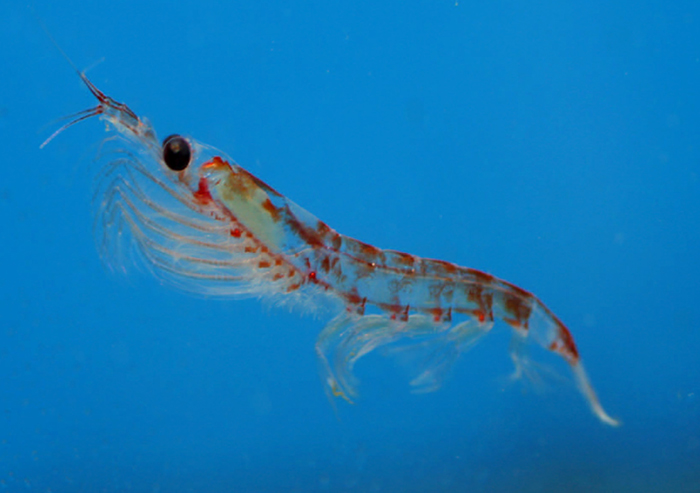 <
Neptune Krill Oil Patents
<
Neptune krill oil composition
This patent covers the composition and use of Neptune krill oil (NKO) as well as other oils and powders extracted from krill that contain phospholipids bound to the omega-3 fatty acids EPA and DHA (U.S. Patent 8030348).
Did you know? Krill are one of the most sustainable omega-3 sources because less than 1.5% of the total krill population is caught every year, and because they are low enough on the food chain to not significantly impact the marine ecosystem.
<
Neptune Krill Oil Nutritional Supplement Uses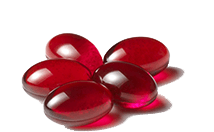 Similar to other krill oils, Neptune can be sold by itself as an omega-3 supplement, or incorporated as an ingredient in complex formulas. As a source of essential omega-3 fatty acids, Neptune Krill Oil has a wide range of research-backed uses:
Supporting cardiovascular health
Reducing inflammation
Supporting joint health
Supporting healthy vision
Supporting cognitive health
Improving exercise recovery
Supporting the immune system
Read more: Wide-ranging health benefits of omega-3s
<
Neptune Krill Oil Advantages
Neptune Krill Oil (NKO) has several advantages over generic fish & krill oil supplements:
Sustainability: NKO promotes sustainability because krill have a large population, are fished with strong regulations, and harvesting does not significantly impact the marine ecosystem.
Clinical research: NKO is the most common type of krill oil used in clinical research studies, showing benefits for cardiovascular, joint, and women's health.
Bioavailability: The phospholipids in NKO are more effective at facilitating absorption of omega-3s than fish oil's triglycerides.
Convenience: NKO does not have the strong aroma and fishy burps associated with fish oil.
<
Neptune Krill Oil Research
<
Human Research
Human clinical studies of Neptune Krill Oil confirm that it has many of the same benefits as fish oil and other omega-3 sources, such as reduction of blood cholesterol, anti-inflammatory activity, and improvement of arthritis. In addition, the findings suggest NKO is more effective than fish oil.
Neptune krill oil (1000-3000 mg) appears to lower cholesterol and improve blood glucose better than fish oil
This placebo-controlled, randomized study examined the cholesterol-lowering effects of NKO. A total of 120 people with hyperlipidemia were given placebo, krill oil at dosages of 1-1.5 g or 2-3 g, or fish oil (3 g) daily for three months. All krill oil doses effectively reduced total cholesterol, triglycerides, and LDL (bad) cholesterol, while increasing HDL (good) cholesterol, and were more effective than fish oil. Additionally, krill oil was found to reduce blood glucose levels.
The researchers concluded that "krill oil is effective for the management of hyperlipidemia by significantly reducing total cholesterol, LDL, and triglycerides, and increasing HDL levels." 2
Neptune krill oil (300 mg) appears to reduce inflammation and improve arthritis
This randomized, double-blind, placebo-controlled study evaluated the anti-inflammatory and anti-arthritic effects of NKO. Ninety people with cardiovascular disease and/or rheumatoid arthritis and/or osteoarthritis were given NKO (300 mg) or placebo daily for 30 days. NKO supplementation decreased C-reactive protein (CRP) – a marker of inflammation – by 19.3% by week 1 and 30.9% by 30 days, whereas the placebo group experienced a rise of 25.1% by day 30. In addition, NKO reduced scores of arthritis pain, stiffness, and functional impairment.
The researchers concluded that "…NKO at a daily dose of 300 mg significantly inhibits inflammation and reduces arthritic symptoms within a short treatment period of 7 and 14 days." 3
Neptune krill oil (2000 mg) appears to improve symptoms of PMS and menstrual cramps better than fish oil
This double-blind, randomized clinical study examined the efficacy of NKO for premenstrual syndrome (PMS) and dysmenorrhea (menstrual cramps). A total of 70 women were given two 1 g softgels of NKO or fish oil daily for 90 days. The NKO group experienced improvement of physical and emotional symptoms of PMS, and saw a notable reduction in the use of analgesics (pain medications). In addition, these improvements was greater than those seen in the fish oil group.
The researchers concluded that "Neptune Krill Oil can significantly reduce dysmenorrhea and the emotional symptoms of premenstrual syndrome..." 4
<
Neptune Krill Oil Dosage
Successful human studies have used dosages ranging from 300 mg to 3 g
Standalone Neptune krill oil supplements usually supply 1000 mg dosages containing 230-300 mg omega-3 fatty acids
<
Supplements in Review Recommendation
Neptune Krill Oil®, 1000+ mg.

NKO is a great option as a source of omega-3s. Neptune Krill Oil is a great option for the environmentally-conscious shopper looking for a high-quality, clinically-proven omega-3 source.
Dosages of 1000 mg or higher are ideal. Similar to most omega-3 supplements, research suggests that dosages of 1000 mg and up are ideal for the optimal effect.