Early research is beginning to provide evidence for holy basil's long history of use as an immune booster.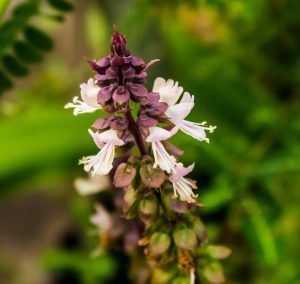 Holy basil is a medicinal herb native to India. It has been utilized for a wide range of conditions, and may have some potential as an immunity booster through:
Immunodulatory activity. Early research indicates that holy basil can boost immune system activity, which could in turn provide improved protection from illness.
Antipathogenic activity. Holy basil contains compounds that may possess antibacterial, antifungal, and antiviral properties.
Overview
Also known by the name Tulsi, holy basil (Ocimum sanctum) is a plant native to India. Holy basil has been used by Ayurvedic medicine for thousands of years to promote longevity and help with coughs, colds, asthma, bronchitis, digestive issues, skin problems, ear infections, fever, bites, and much more. Traditionally, holy basil is taken as tea, dried powder, or fresh leaf.
Similar to some other herbs used in Ayurveda, holy basil is considered an adaptogen – a plant that helps the body adapt to different kinds of physiological stress. Contemporary research is just beginning to provide evidence for Tulsi's benefits and an explanation for how it might work. Current evidence suggests that it can help alleviate stress, and might also possess anti-inflammatory, antimicrobial, antiviral, and immunomodulatory properties that may warrant its use as an immune system booster.
Tulsi means "incomparable one" or the "matchless one", a name which reflects the sacredness and healing power of holy basil in Indian culture.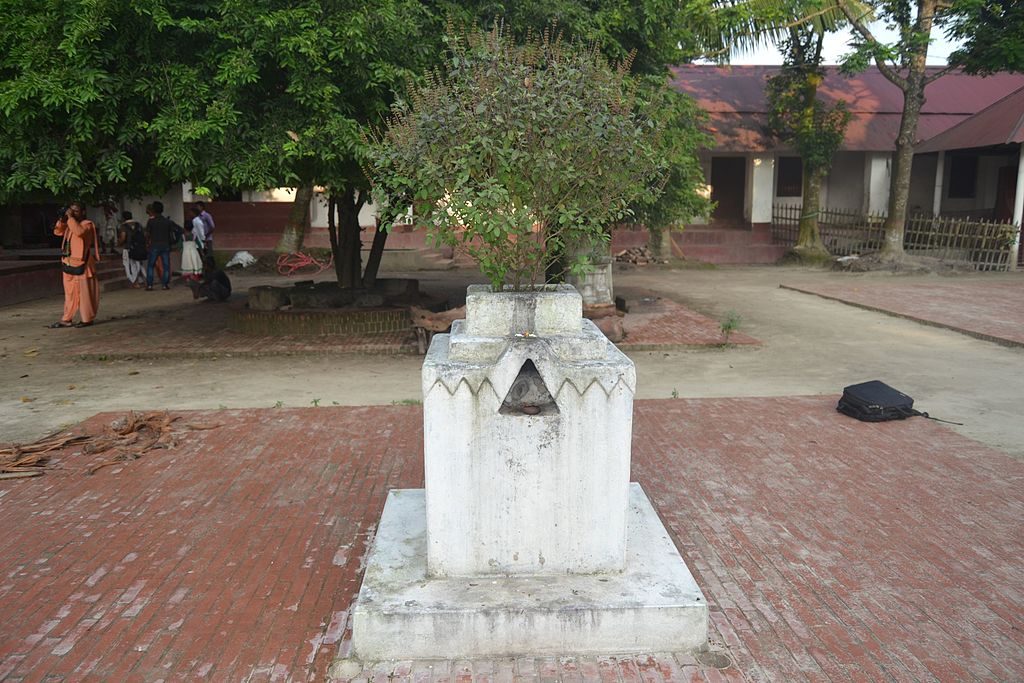 How Holy Basil Might Help With Immunity
Immunomodulatory activity
Holy basil has demonstrated the ability to affect the immune system in several ways, including:
changing the levels of certain cytokines such as IL-2, IL-4, and IFN-γ, which in turn stimulate specific types of immune cells and processes
enhancing the immune system's antibody response to infection
reducing inflammation by suppressing the cell-mediated immune response
Researchers hypothesize that these effects are achieved through some constituent of holy basil affecting the receptors of GABA, an inhibitory neurotransmitter.1
Antipathogenic activity
Certain constituents of holy basil, such as eugenol and linoleic acid, have been suggested to possess antibacterial, antiviral, and antifungal properties, which can aid the immune system in fighting these types of pathogens.
Holy Basil Potential Uses & Benefits for Immunity
Holy basil is mostly used for its stress and anxiety-reducing effects, but is also growing in popularity as an all-around immune system booster. While there is a long history of its successful use for everything from cold infections to fever, medical research backing Tulsi's immunity benefits has only just begun, and there is a lack of studies looking at the use of holy basil for specific conditions, such as upper respiratory infections or allergies.
For now, most of the evidence is restricted to experimental animal and cell culture studies which suggest that holy basil can help with with a wide range of bacterial, fungal, viral, skin, wound, and urinary infections.
Holy basil also holds great religious importance in Hinduism as the earthly symbol of
Lakshmi
, the goddess consort of Vishnu, one of the key deities in the religion.
Research
Animal Research
Animal studies indicate that holy basil can:
Human Research
Holy basil (300 mg) may stimulate the immune system
This double-blind, randomized, placebo-controlled, crossover trial examined the immune system effects of holy basil. Twenty four participants were given Tulsi extract (300 mg) or placebo capsules daily for 4 weeks before switching groups after a 3 week washout period. Holy basil supplementation resulted in increased levels of IFN-γ, a cytokine that has antiviral, antibacterial, and anti-allergic effects, IL-4, a cytokine that promotes the activity of certain immune cells, and increased the numbers of T-helper and natural killer immune cells.
The researchers concluded that "Tulsi extract have immunomodulatory effects in healthy volunteers without any side effects…"8
Dosage for Immunity
The only high-quality clinical study of holy basil used doses of 300 mg
Holy basil supplements typically provide 400 – 500 mg doses in capsule form
Available Forms
Holy basil leaf extract capsules
Holy basil leaf/flower infusion bag (tea)
Supplements in Review Says
Holy basil 300 – 500 mg for immunity.

Preliminary research is supportive of holy basil's reputation as an immune booster. Although it's far too early to recommend holy basil as an immune booster, it does seem to stimulate immune system function and as such may help protect from all sorts of infections and illnesses.
300 – 500 mg appears to be the ideal dose. 300 mg was sufficient to promote immune activity in a clinical study, and most supplements come in doses of 400 – 500 mg.