Revered Indian herb holy basil seems to help the body adapt to stress.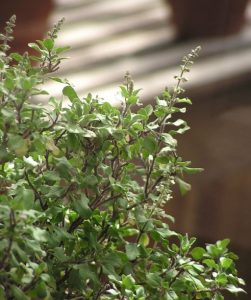 Viewed as a symbol of well-being for thousands of years, holy basil is now considered a potent adaptogen. It may help with stress through:
Reducing cortisol. Holy basil has been shown to reduce levels of the stress hormone cortisol.
Supporting neurotransmitter function. Holy basil may help with stress by supporting healthy function of neurotransmitters.
Antioxidant activity. Holy basil contains multiple antioxidants.
Overview
Holy basil (Ocimum sanctum) is a shrub is native to India and cultivated throughout the tropical regions of Southeast Asia. Its stem, purple flowers, and strong-scented leaves have been used for religious and medicinal purposes for centuries.
Hindus regard holy basil to be a sacred plant and have granted it the name Tulsi, or "the incomparable one" for its ostensibly mysterious powers.
Holy basil seemds to have a wide variety of applications, most notably as a nootropic and an adaptogen, due to the belief that it helps the body adapt to stress.
A special poly herbal formulation, EuMil®, may help with stress. 
EuMil® – a mixture of Ayurvedic adaptogens including holy basil,
ashwagandha
, asparagus, and Indian gooseberry – has demonstrated significant anti-stress activity.
1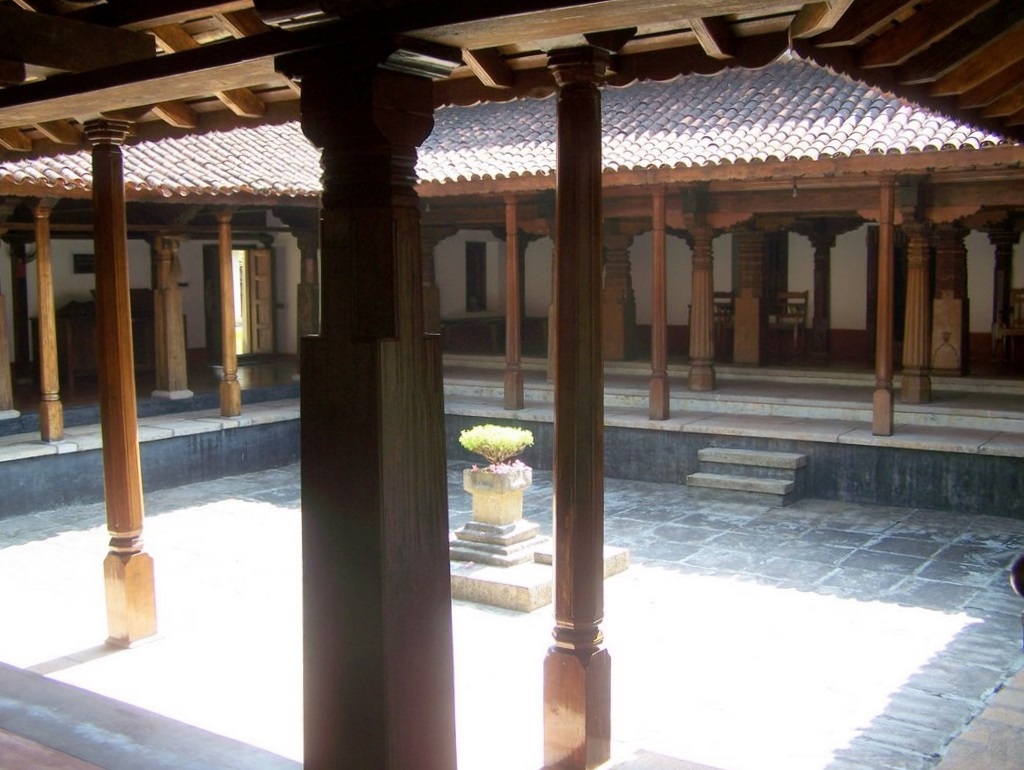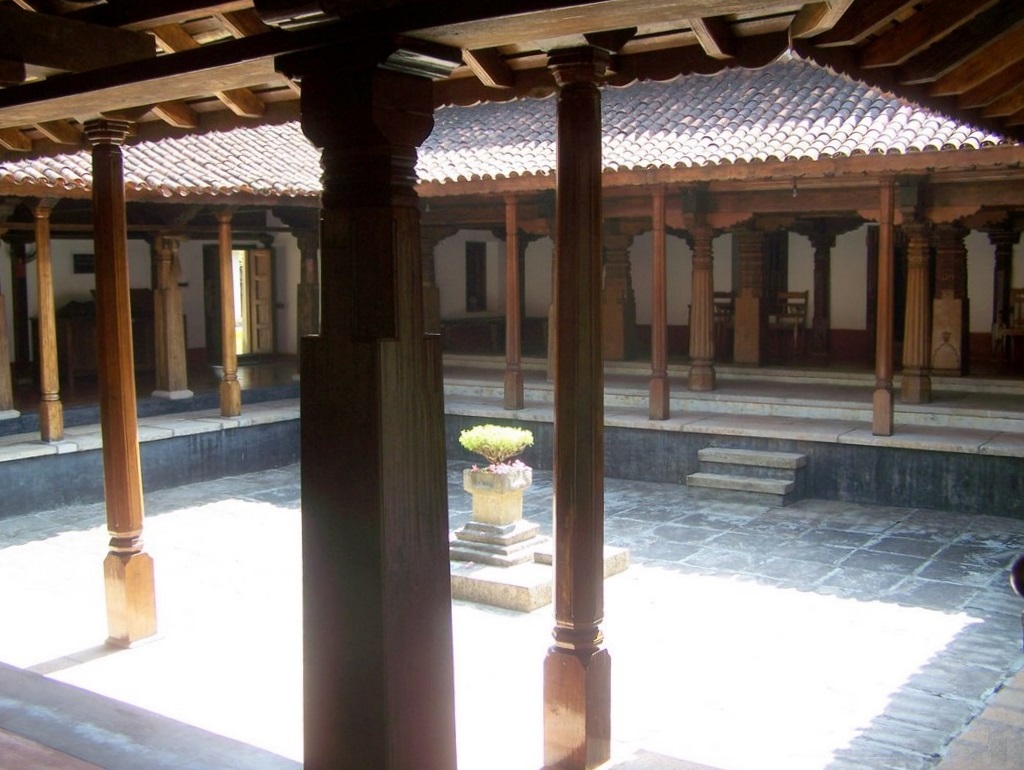 How Holy Basil May Help With Stress
Although researchers have yet to fully understand how holy basil reduces stress, animal research indicates that its mechanisms of action include:
Reduction of cortisol
Several studies have reported that holy basil seems to reduce levels of cortisol – the main stress hormone. 2
Interacting with neurotransmitters
Several mouse studies have shown that holy basil helps regulate neurotransmitter function during times of stress, particularly in the context of noise-induced stress.
Helping neutralize oxidative molecules
The antioxidant compounds found in holy basil help neutralize oxidative molecules that may be involved in increasing stress in the body. 3
Holy basil contains  several bio-active compounds, most notably:4
Saponins such as rosmarinic acid
Flavonoids such as cirsilineol, cirsimaritin, apigenin, isothymusin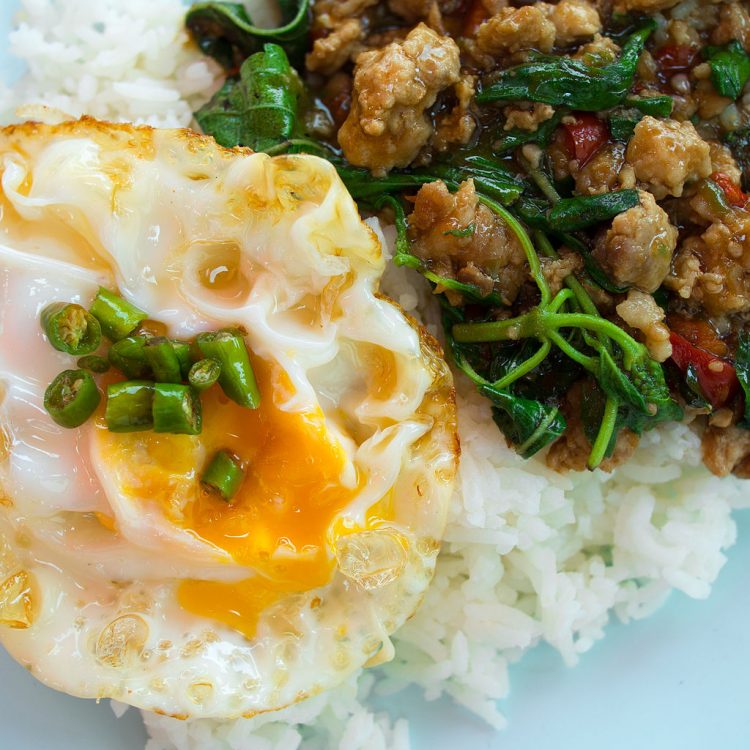 Holy Basil Benefits & Uses for Stress
As an adaptogen, holy basil is used to help the body adapt to stress and a wide variety of stressors, including exposure to cold and loud noise, fatigue, and ischemia. In addition, it is also used it for helping with stress-related issues such as anxiety, depression, and poor immune system function. 5 6 Research evidence seems to support these uses and benefits, although more clinical trials are needed to say anything conclusive.
High doses of holy basil can lower sperm count. 
One of the few possible side effects of taking holy basil at high doses is reduced fertility.
7
Research
Animal Research
Animal research displays the potential of holy basil to diminish anxiety.
Holy basil (50 mg/kg) may be a potential therapeutic agent against anxiety
In this investigation, mice treated with 50 mg/kg holy basil were found to experience less anxiety based on the light dark, elevated plus maze, and holeboard tests.
The study concluded that "the OS extract shows antianxiety and antidepressant properties at the same dose and can be a potential therapeutic agent against mixed anxiety and depressive syndrome."8
Holy basil may prevent noise stress
In this investigation, mice were shown to experience significantly less noise stress as indicated by unaltered corticosterone levels.
The study concluded that "treatment of animals with ethanol extract of Ocimum sanctum prevented the changes in plasma level of corticosterone induced by exposure to both acute and chronic noise stress, indicating the antistressor property of the plant against noise."9
Human Research
Clinical studies demonstrate the adaptogenic benefits of holy basil, including relieving anxiety, stress, and depression.
Holy basil (1000 mg) may attenuate anxiety disorders and stress 
In this cohort investigation, 35 adults were given 500 mg of holy basil extracts twice daily for a period of 60 days. Holy basil was found to naturally attenuate generalized anxiety disorders (GAD) and correlated stress and depression. It also seemed to improve attention and willingness to adjustment.
The study concluded that "O. sanctum may be useful in the treatment of GAD in human and may be a promising anxiolytic agent in near future."10
Holy basil (1200 mg) may significantly reduce symptoms of stress
In this randomized, double-blind, placebo-controlled investigation, 79 patients with stress were given placebo or 1200 mg of holy basil in a formulation known as Ocibest for a 6-week period. Compared to the placebo group, the holy basil group seemed to have significantly improved stress status based on the symptom rating scale.
The study concluded that "the overall improvement in OciBest group was found to be 1.6 times or 39% more in the control of general stress symptoms with respect to placebo…[and] OciBest was found to be effective and well tolerated by all the patients."11
Dosage for Stress
Research studies have used 1000 – 1200 mg doses of holy basil daily
Holy basil extracts can be found as 100 – 500 mg supplemental capsules taken 1 – 2 times per day
Supplements in Review Says
Holy basil extract 1000 mg for stress.

We recommend holy basil for reducing stress and related symptoms. Extracts of this plant seem to not only help the body deal with stress, but also reduce stress-related symptoms that include anxiety and pain.
Take holy basil extract as a tablet.  Holy basil supplements are best taken as extract pills for a total of about 1000 mg per day. The extract seems equally effective when consumed during the day or evening and with or without food.