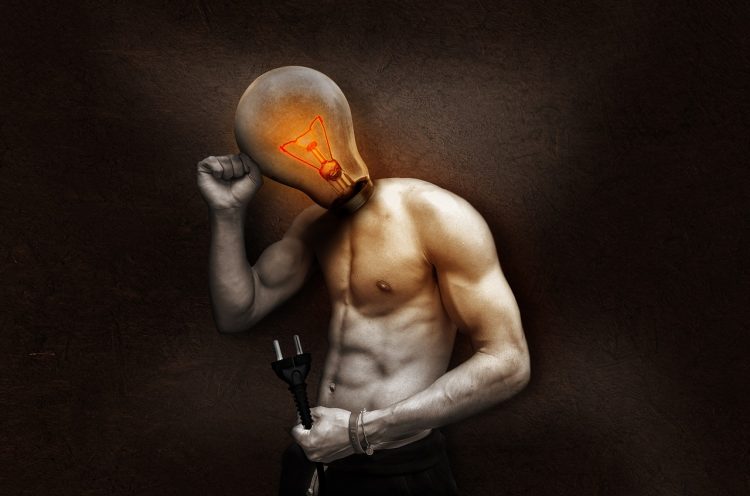 As much as we rely on our brains for… well, practically everything, there's been a growing consensus that the brain is, deep down, truly a total jerk.
Why else would it motivate you to workout only to immediately bombard you with cravings for pizza & Netflix soon as you step foot in the gym? Or ask you to go to bed early around 8:00 pm only to keep you up until 2:00 am cruising social media & clickbait articles? Or worse: Keep you up studying for three nights straight only to crap out on you as soon as you sit down to take the long-apprehended exam.
Is it possible that our brains actually hate us? Or perhaps it's us who are the jerks for demanding too much for an already hard-working organ.
Odds are reality falls in this second category, which is why it's time for us to think a little less about ourselves and think a lot more about our brains. And what better way to show a little gratitude to the big thinker upstairs by investing in energizing nootropics?
About Brain Energy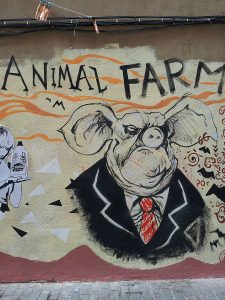 If the body was Orwell's Animal Farm, the brain would definitely be the tyrannical pig for its excessive consumption of "milk and apples"—excusing itself with the Scientific fact that extra fuel is absolutely necessary to the well-being of a hard-working brain (despite encompassing only 2% of body weight).
Except whereas Orwell's pigs run this excuse because they're… well, pigs… the brain truly does require extra fuel to keep up with its ongoing energy demands—one figure estimating that the brain burns 20% of the body's power supply.1
But what's with the high energy demand?
For one, the brain is in constant management, always sending, receiving, & processing various neurosignals—even during sleep.
Additionally, the brain is in constant maintenance, repairing & strengthening various neural structures, as well as flushing & reorganizing old or damaged neural tissues.
Therein lies the importance of rest & sleep: Not just to give our bodies a break, but to set aside extra supplies of energy for the brain. Because the brain never takes breaks. Thus begging the question:
What happens to the brain when its energy demands are not met?
Brain Fog, Brain Fatigue, & Brain Farts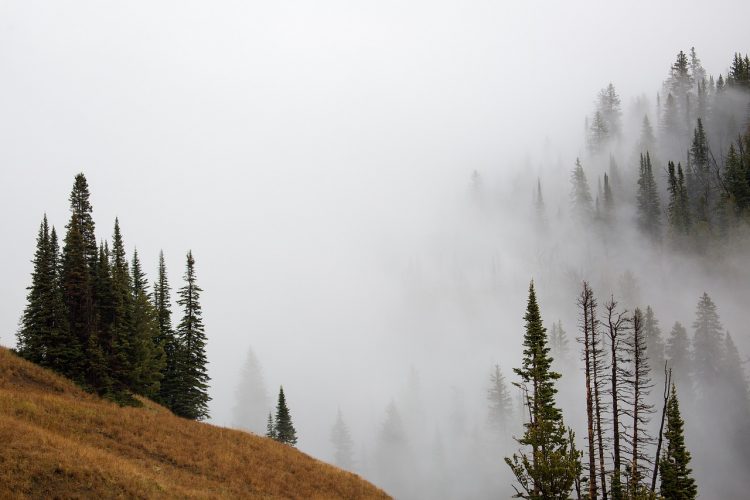 When the brain doesn't receive enough "milk and apples" (i.e. oxygen, glucose, fatty acids, amino acids, etc.), its energy levels falter and brain activity goes down. This is manifested as:
Fog. Not exactly a medically recognized condition, but "brain fog" is best described as a general lack of mental clarity & focus.
Fatigue. Mental & physical tiredness. Over time, may advance to Chronic Fatigue Syndrome (CFS)—an elusive disorder characterized by persistent tiredness that doesn't improve with rest.2
And the long list of overlapping symptoms associated with these conditions–Slow thinking, lack of motivation, lapses in memory (i.e. the brain fart), etc. etc.–are all too familiar to many of us.
Generally, elderly men & women are believed to benefit most from nootropic preparation & intervention against brain fog, fatigue, & farts, and that is true: Elderly men & women whose mental faculties have been worn & torn from a long life of thinking do benefit most from brain supporting nootropics. But younger workers & academicians benefit as well, considering how terrible they are at resting–one number reporting that upwards of 70% college students receive inadequate sleep.3
While nothing beats a good night of sleep, the various energy-optimizing benefits of nootropics may not only enhance brain energy, but may upregulate muscle stamina, physical performance, & general health as well due to the bodily ubiquitous mechanisms of action involved in nootropically increasing energy levels.
Mechanisms of Action
Nootropics may affect energy levels in various direct & indirect ways. With that in mind, we're solely focusing on the bio-actions that seem most useful in enhancing energy.
Enhance Mitochondrial Function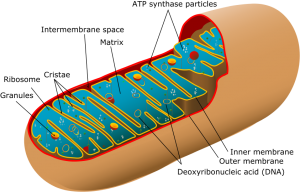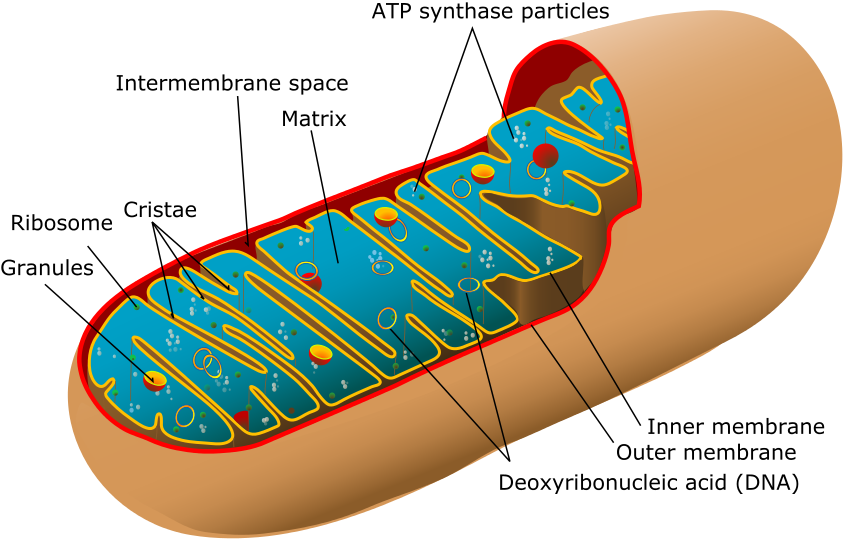 The powerhouses of biological energy: Mitochondria.
These tiny bean-shaped organelles are responsible for the generation of metabolic energy derived from the breakdown of carbohydrates (i.e. glucose) and fatty acids—the chemical product being Adenoside Triphosphate (ATP), the body's primary energy source.
As we age, mitochondrial function decreases—and possibly vice versa: Mitochondrial dysfunction may promote symptoms of age-related conditions.4 Thus, illustrating the importance (particularly in old age) of nootropics that enhance mitochondrial function. They may accomplish this through various bio-mechanisms, including:
Reduction of free radical damage.
Transportation of raw material into mitochondria.
Moderation of mitochondrial membrane fluidity.
As a result, enhanced mitochondrial function directly & indirectly supports numerous aspects of mental & bodily health.
Increase Cerebral Circulation
While this article focuses primarily on nootropic energy for the brain, this particular bio-mechanism is good for the whole body. Because when you increase blood flow, you increase the delivery of oxygen & nutrients across the body.
As we previously mentioned, vasoconstriction limits the uptake of oxygen & nutrients into various parts of the body. When the brain in particularly receives less than adequate levels of oxygen & nutrients, cellular functioning goes down, mitochondrial functioning goes down, and, consequently, cognitive functioning goes down. In effect, brain fog & fatigue kicks in.
This illustrates the importance of nootropics that increase cerebral circulation—while they're not directly increasing energy, they help transport the items that do increase energy.
Modulate Neurotransmitter Status
Whereas the first two bio-mechanisms benefit the entire body, this one is almost exclusive to the brain—or at least the Central & Peripheral Nervous Systems. Not all neurotransmitters boost energy (for example, melatonin decreases energy to promote sleep), but optimizing all-around neurotransmitter status may help naturally establish healthier patterns of energy and, conversely, sleep.
And it isn't a matter of simply boosting neurotransmitters associated with energy (e.g. epinephrine, norepinephrine, dopamine). That's the role of stimulants, which tend to throw the system out-of-whack.
Rather, through reinforcing the structures that produce neurotransmitters and/or supplying raw materials required in neurotransmitter synthesis, nootropics can help modulate neurotransmitter status in a way that prevents brain chemical disruptions related to energy, sleep, & other various psychophysiological actions.
Caffeine, Adderall, & Other Stimulants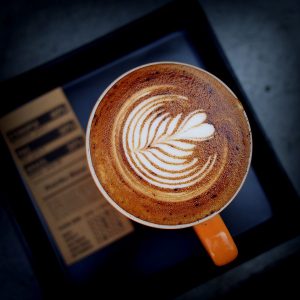 Do Caffeine, Adderall, & other various stimulants qualify as nootropic energizers? Not really. While they certainly qualify as energizers, quoting them as "nootropics" is somewhat of a stretch. Namely because their stimulatory bio-actions don't support the structures of the brain & body. And under certain conditions (e.g. overuse), the substances may actually diminish physical & mental health over time. This illustrates the primary difference between nootropic & stimulatory energy: The former operates by enhancing health structures & functions, while the latter is provided at a cost to health.In certain cases, when a nootropic fails to work, it's likely because the mind & body are already structurally sound. From there it may be tempting to supplement stimulants to go beyond your threshold energy levels, but in reality this will only diminish your energy-producing faculties in the long run. More on Caffeine.
List of Nootropics for Energy
While the case can be made that any nootropic that effectively enhances brain structure or function may have some interaction with brain energy, there are only a few mechanisms of action that seem directly related to brain energy. As such, we've narrowed down our list to two basic categories:
Nootropics for Cellular Energy
Nootropics for Cerebral Circulation
Here they are:
 Nootropics for Cellular Energy
CoQ10 & Ubiquinol

Often referenced interchangeably, CoQ10 & Ubiquinol are similar structured vitamin-like antioxidants that are found in every human cell, most notably in cellular mitochondria where 80% of CoQ10 can be found.5 More often than not you'll find CoQ10/Ubiquinol used for heart health & weight loss measures due to their oxidative roles on cholesterol & fat metabolism, benefits that have also been shown to "energize" brain health by:
Reducing oxidative damage on brain cell mitochondria.
Protecting brain cells against progressive free radical damage.6
Interestingly, while the body naturally synthesizes CoQ10 in the body, supplementing the antioxidant has been shown to benefit brain energy (as well as many other bodily metabolic processes)—particularly among older men & women who experience less & less CoQ10 synthesis over time.7 As such, younger users may benefit from CoQ10/Ubiquinol, whereas the antioxidants serve more therapeutic purposes in the later years. More on CoQ10.
PQQ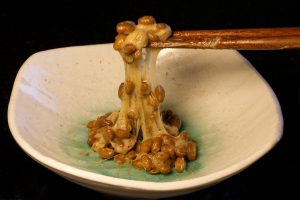 Does Pyrroloquinoline quinone (PQQ) originate from "interstellar dust"? No. In actuality, PQQ is found in various plant foods and seems to play various key biological functions, such as tissue growth, newborn development, sexual reproduction, and much more.
Regarding cellular energy, whereas some nootropics help mitochondria health, PQQ seems to directly correlate with mitochondria count; i.e. Low PQQ intake = Low mitochondria count.8 Thus, illustrating the efficacy of PQQ as a dietary "brain energy" supplement. Additionally, PQQ seems to help the brain & cognition by:
Enhancing cell-signaling pathways.
Strengthening antioxidant defenses.
Boosting nerve growth factor (NGF).9
Combined, PQQ's mitochondrial & antioxidant benefits deliver acute power surges as well as long-term cognitive advantages. More on PQQ.
Citicoline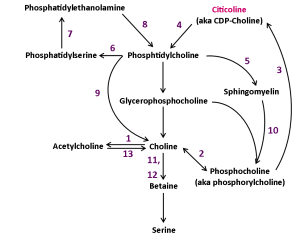 Compared to the previous entries, Citicoline's benefits on brain energy are less specific—which is perhaps why this choline donor is such a mental supercharger: Its various bio-actions synergize for all-around optimized mental performance. The 2 primary Citicoline bio-actions include:
Rejuvenating & repairing brain cell membranes.
Enhancing neurotransmitter synthesis.
By strengthening cellular membranes & enhancing the neurotransmitters involved in neural synapse, Citicoline seems to cover multi-layered neural mechanisms involved in the production of cellular energy—one human study suggesting that Citicoline supplementation may boost brain energy (ATP) by 14%, as well as repair neural membranes by 35%.10 The combination creates both short- & long-term rises in neural energy. More on Citicoline.
ALCAR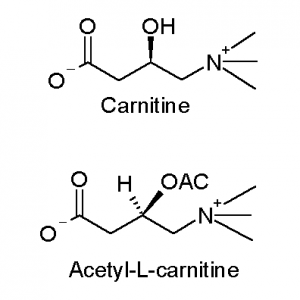 Also referred to as Acetyl-L-Carnitine, ALCAR is the preferred Carnitine form for brain health due to its ability to cross the blood-brain barrier (standard Carnitine does not). Upon crossing the barrier, the amino acid seems to act as a fatty acid (FA) "shuttle" throughout brain cells, which helps brain cell mitochondria by:
Shuttling FA into mitochondria, where the FA burns into energy.
Shuttling FA waste by-product out of 11
In theory, ALCAR's bio-actions on cellular energy make for a great marketing point for ALCAR supplements, but, realistically, only individuals at risk of Carnitine-deficiency (i.e. elderly & heavy drinkers) typically feel the energizing benefits of this amino—which is why we generally recommend it as a nootropic for older consumers. Otherwise, the shuttling actions on fatty acids seem more directed towards your "cutting" bodybuilder type. More on ALCAR.
NADH
You may remember hearing about this antioxidant coenzyme from biology class. It's the compound directly involved in the Mitochondrial Electron Transport Chain, which is responsible for the production of ATP in mitochondria.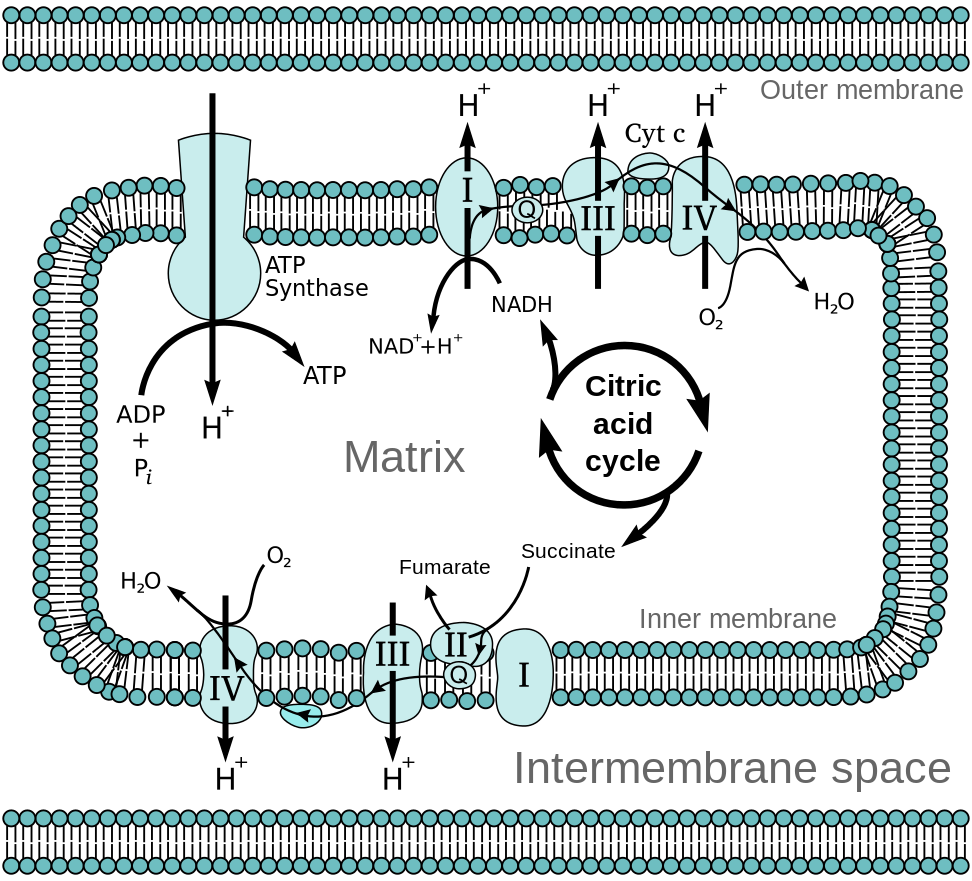 In other words, no NADH = no ATP.
As a dietary supplement, NADH seems to alleviate symptoms of Chronic Fatigue Syndrome12—most likely through NADH's involvement in the Mitochondrial Electron Transport Chain. While more research is required to fully flesh out NADH's brain-boosting potential, it has demonstrated substantial efficacy in clearing usual cases of brain fog. More on NADH.
Creatine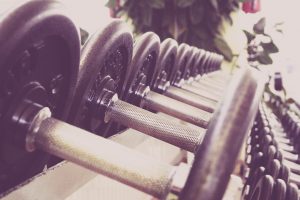 The same benefit that this popular sports nutritional energizer has on muscle stamina applies to its use in the brain: Creatine increases cellular ATP levels.
Once ATP is "used up" (i.e. expended as energy) it turns into ADP (adenoside diphosphate). Creatine, which metabolizes into Phosphocreatine (PCr) in the body, essentially provides another phosphate molecule for ADP to convert back to ATP (adenoside triphosphate)—thus allowing ATP energy to regenerate quicker during intense activity.13 Additionally, loading up on Creatine overtime creates an ongoing extra supply of energy primed for intense activity—which is more so a benefit in brain health, considering its tissue bears the highest energy demands in the body.
Take note that while Creatine's bio-actions are heavily backed by clinical research, most studies suggest that its benefits primarily target cognitive performance in elderly populations. More on Creatine.
Nootropics for Cerebral Circulation
Vinpocetine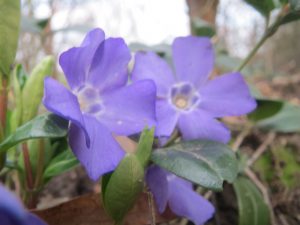 Naturally sourced from periwinkle (Vinca minor) plant, Vinpocetine is a lab-synthesized nootropic compound legally situated somewhere between a dietary supplement & a drug. Throughout Europe & Japan, the drug/supplement is prescribed to treat cognitive disorders related to poor brain circulation due to the compound's demonstrated improvements on cerebral blood flow.14
What's unique about Vinpocetine as a brain energizer is how potent its bio-action on cerebral circulation is under such small dosages—one study showing boosted brain flow results in dosages as small as a single 5 mg serving.15 This makes it an ideal ingredient to stack with & potentiate the effects of other brain health ingredients. More on Vinpocetine.
Ginkgo Biloba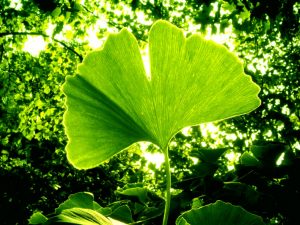 Famous for its circulatory benefits on the body, Ginkgo Biloba is an ancient nootropic herb—some records dating the plant to over 200 million years—backed by centuries & centuries of time-tested benefits on memory & focus. In terms of brain health, Ginkgo seems to operate by:
Relaxing & regulating cerebral blood vessel rigidity.
Making blood cells less "sticky" for easier flow into the brain.16
Contrary to other "brain energizing" nootropics, Ginkgo Biloba's benefits on cognition & memory don't seem dependent on age—i.e. the benefits don't increase/appear as the user ages. Point of fact, the opposite seems to occur: Ginkgo's vasodilation primarily benefits healthy young users, namely in regards to "speed of attention."17 Not that Ginkgo has zero benefit in the later years of life, but we wouldn't recommend it for dealing with age-related declines in cognition. More on Ginkgo Biloba.
Oat Straw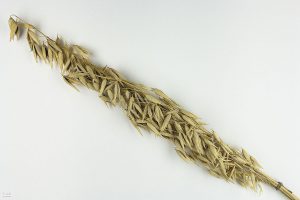 Avena Sativa (or Oat Straw) enhances cerebral circulation, because L-Arginine enhances cerebral circulation. Being a rich source of the amino acid L-Arginine, which is known for its nitric oxide boosting abilities, Oat Straw is believed to possess notable circulatory benefits. The N.O. boosting pathway seems to work in particular by:
Working as an endothelium-deriving relaxing factor (EDRF) that promotes the relaxation of smooth muscle along the blood vessel walls. Smooth vessels = Fast travels.18
Additionally, Oat Straw's avenanthramides (polyphenols found in oats) have also been shown to enhance N.O. production, perhaps giving this nootropic herb a slight edge over straight Arginine supplementation—especially when you factor in Oat Straw's calming Alpha brainwave support. More on Oat Straw.
Picamilon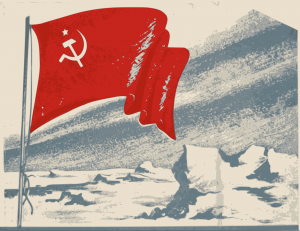 Developed by Soviet Union researchers in 1969, Picamilon is the synthetic fusion of GABA + Nicotinic Acid (NA) (i.e. niacin) that has recently been making waves for its controversial ban from GNC. The complaint: Picamilon is synthetically established and thus not FDA approved (even though GABA & niacin are natural substances).19 Regardless, the combination of GABA & niacin seems to benefit circulation by promoting vasodilation of cerebral blood vessels, allowing more oxygen, glucose, and GABA into the brain's blood stream.
Compared to individually supplementing GABA & niacin, Picamilon seems to have a much superior effect on cardiovascular health & neurotransmitter status (namely as they relate to the "pleasure/reward response").20 However, while the enhanced circulation may help brain energy, Picamilon supplementation is largely geared towards alleviating ADHD, anxiety, & depression-like symptoms. More on Picamilon.
Racetams for Energy
Bridging the gap between enhancing circulation & promoting cellular energy, Racetams are a long list of synthetic brainpower-boosters that seem to benefit brain health by:
Improving mitochondrial function.
Enhancing synaptic plasticity.
Activating anabolic processes (e.g. protein synthesis) in CNS.
Modulating acetylcholine & serotonin utilization.
Improving cerebral circulation.
Stabilizing cell membrane fluidity.
While most Racetams are capable in supporting brain energy to various degrees, Phenylpiracetam, in particular, seems most capable in enhancing mental focus & brain energy balance21—in fact, its brain-boosting powers have earned it a spot on the World Anti-Doping Agency's banned substance list. For recreational use, we simply recommend the standard racetam, Piracetam, in powder form to better monitor your intake. More on Racetams.
Conclusion
Although we briefly covered it on the topic of Caffeine & stimulants, it bears reiteration here:
Nootropics enhance energy by enhancing mental & physical structures of health. Therefore, if your mental & physical faculties are operating at peak performance, your energy levels won't necessarily go beyond "normal." That's why we have stimulants to extend beyond "normal."
On that note, while nootropics raise the bar back to standard, perhaps you're looking to drag it down to standard due to excessive caffeine/stimulant usage. If that's the case, we recommend stacking the nootropics mentioned here with these nootropic stimulant alternatives to cover all the bases on energy production.
The worst energy cycle you can get in is one of abrupt peaks & valleys. Nootropics can break that cycle from both ends for ongoing stable, reliable feel-goods.
Research