This GABA-derived synthetic may inhibit stress for less anxiety and more sleep.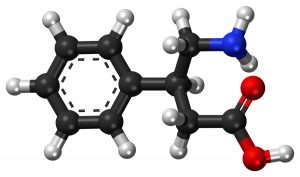 Phenibut is a neuropsychotropic drug with anxiolytic, sedative, and nootropic properties. Phenibut works by stimulating the release of dopamine and suppressing β-phenylethylamine (PEA), and mimicking the nootropic GABA by binding to GABA-b and GABA-a receptors. Phenibut may help with anxiety, depression, cognitive disorders, insomnia and post-traumatic stress disorder (PTSD) by:
Improving Sleep Quality. Phenibut's tranquilizing properties may help improve sleep quality. Some users report vivid dreams, while others experience deep, dreamless sleep.
Decreasing Cognitive and Emotional Disorders. Russian studies show decreased cognitive disorders and reduced intensity of emotional disorders during clinical testing.
Enhancing Learning and Memory. Enhanced cognitive properties are evidenced by faster learned response times and better memory.
Overview
Created by neuroscientists at the Herzen Pedagogic Institute in St. Petersburg in the early 1960s, Phenibut is a synthetic drug that mimics the calming effects of the natural neurotransmitter GABA.1  The first review of Phenibut, published in 1964, compared Phenibut's effects on GABA, dopaminergic and benzodiazepine receptors to those of the drugs diazepam (Valium) and piracetam, showcasing clinical potential for this nootropic.2 As a matter of fact, Phenibut is clinically used in Russia to relieve anxiety and improve sleep, in addition to providing therapy support for depression and PTSD. Otherwise, Phenibut remains unapproved by most food & drug agencies around the world.3
Is Phenibut Legal?
Like most synthetic drug nootropics, Phenibut is sitting in a sort of "legal vacuum," with most governing agencies unsure of how to deal with it. For example, the UK's recent Psychoactive Substances Act, which (as of April 5, 2016) makes it illegal to import substances defined by the Act as "psychoactive," technically could qualify Phenibut as psychoactive. Similar acts of prohibition don't bar possession of these drugs, but, considering that many drugs require importation, may put certain synthetic nootropics in a semi-legal-semi-illicit bind. More on nootropic legality.
How Phenibut Might Help the Brain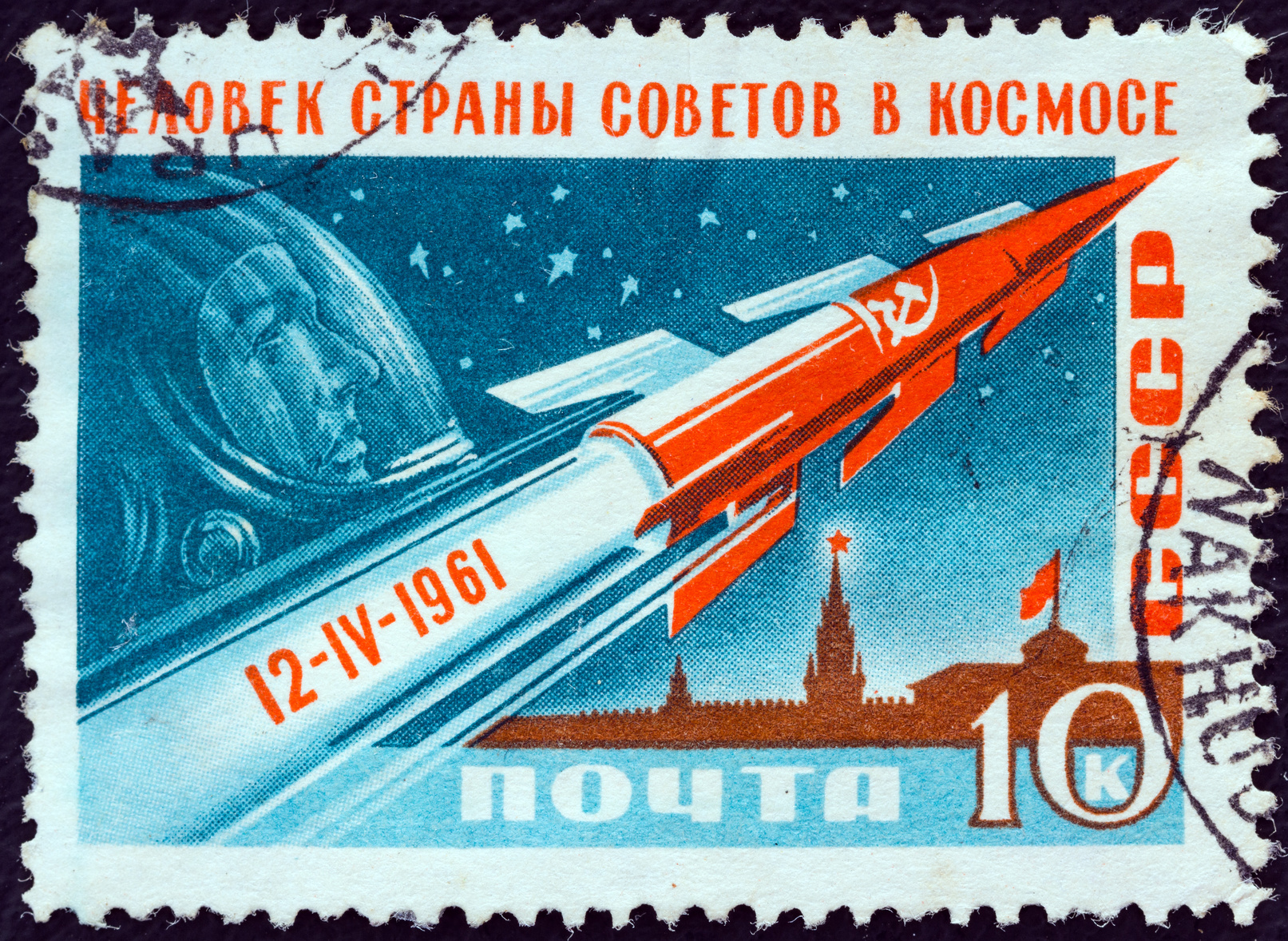 Increase dopamine release
Most of Phenibut's benefits hinge on this bio-action: Stimulating the release of dopamine.
Acting as a close derivative of GABA, Phenibut imitates GABA's structure and binds to GABA receptor sites–which signal the release of dopamine. In this sense, it would seemingly make more logical sense to supplement GABA instead, but the problem with GABA is that it can't cross the brain-blood barrier. Phenibut can. Thus allowing for this nootropic to make GABA sites function more efficiently and open more frequently–in effect helping relieve anxiety, decrease emotional disorders, enhance learning, memory, motivation, and other cognitive effects associated with dopamine.4
Improve sleep patterns
As part of Phenibut's anxiolytic bio-action, the drug also qualifies as a sedative, diminishing the insomniac effects of anxiety, depression, stress, etc. etc. This results in faster, deeper sleep that can promote a series of nootropic benefits within itself.
Regulate cortisol & adrenaline levels
Another function of GABA that Phenibut may mimic is reducing the neuroactivities associated with stress hormones cortisol & epinephrine (adrenaline). This gives Phenibut a notable neuroprotective property for its ability to prevent neuronal cell damage afforded by high levels of stress.5
In other words, Phenibut seems to work best as an "exam-day" nootropic, especially for users who are exceptionally prone to performance-related anxiety.
Research
Animal Research
Phenibut has nootropic properties, but it does not meet all of the general requirements to be clinically classified as a nootropic. Animal studies testing neurological productivity with Phenibut use have shown mixed results. Some studies show improved learning in mice during passive avoidance tests, while other studies show no cognitive improvement in mice while navigating a maze. The results of numerous studies seem to suggest that Phenibut may be effective in helping to improve cognitive function and memory, but only under certain conditions, particularly stressful ones.
Clinical Studies with PB and BAC.
In a double-blind, placebo controlled study, neurotic or psychotic patients were administered Phenibut (PB) 0.25 to 5.0 grams orally, three times per day for one or two weeks. The results showed better cognitive functioning and other improvements.
Researchers concluded, "PB was found to activate intellectual functions, improve physical strength, motivate activity, and to reduce asthenia and tiredness."6
Effect of the GABA derivative Phenibut on learning.
In this animal study, researchers injected rabbits with 40 mg/kg Phenibut 2 hours before each experiment to test the effects of PB on learning. Phenibut enhanced both the inhibitory and excitatory cerebral responses to all stimuli.
The study's authors reported that their "findings support the concept that the GABAergic neuromediator system is involved in the elaboration of internal inhibition and explain the sense of intracerebral processes that ensure both the sedative properties of phenibut and its ability to improve patients' systemic tone and health status when brain dysfunctions are treated."7
Effect of GABA receptor agonist phenibut on behavior and respiration of rabbits in the negative emotional situation.
This study measured the emotional response of rabbits to negative stimuli. Researchers injected rabbits with 40 mg/kg Phenibut and studied its influence on open field behavior, reactivity and respiration. The rabbits responded with slower horizontal locomotion and decreased defensive and passive (freezing) reactions typical to the fear response.
The conclusion indicates Phenibut does inhibit the fear response and subsequent anxiety, but to varying degrees depending on the individual's innate personality tendencies: "the most potent effect occurred upon behavior of active rabbits, less on passive animals and practically none on medium-active rabbits."8
Dosage Notes
The average Phenibut dosage is:
Between 250 – 1,000 mg per day
Up to 3,000 mg can be used safely
However, the amount you can take depends on several factors, including age, weight, health and other personal conditions.9
Did you know? Like its cousin Valium, Phenibut is a benzodiazepine and can be addictive. Tolerance to Phenibut increases rapidly, and chronic use can lead to dependency and withdrawal symptoms with discontinued use. Even with short courses or therapeutic use, benzodiazepines can quickly cause a drug dependency. When taking Phenibut, it is recommended that you cycle your use to avoid drug dependence and withdrawal.
Recommended cycle: 1 week on, 1 week off–however, more conservative recommendations suggest 3 days on, 5 days off.
Side Effects
The most unique side effect: Vivid dreams. Aside from that, mild use has entailed very rare complaints of pain or numbness in limbs, whereas chronic use sometimes leads to withdrawal symptoms:
Hallucinations
Emotional Distress
Heightened Anxiety
Insomnia
Bear in mind, most users report no side effects with proper dosing & cycling.
Warning: Phenibut enhances the effects of alcohol, so don't mix booze with this nootropic. Bear this in mind if you're having a drink or two and plan on driving later.
Available Forms
Phenibut has not been approved by the FDA and thus not regulated by most governments–however, it is generally available online almost everywhere. Phenibut in its original form is a sour-tasting white powder, yet some online retailers also sell it in capsule form.
Supplements in Review Recommendation
Phenibut powder, 250-1000 mg per day–3 days on, 5 days off.
Start conservatively. Because this is an addictive substance, we recommend starting with a lower daily dosage and upping your intake from there, if need be. Ordering Phenibut in powder form will make it much easier for you to monitor & alter your dosages.
Save it for a "rainy day." Phenibut works best as an "exam-day" nootropic, so save it for the stressful "rainy days"–or stick to an adequate cycle schedule to ensure you're not overworking your receptors. Give your body time to adjust being "off" of the drug before jumping back "on."
References