BCAAs are needed for optimal muscle growth, but sufficient quantities are typically consumed from dietary protein.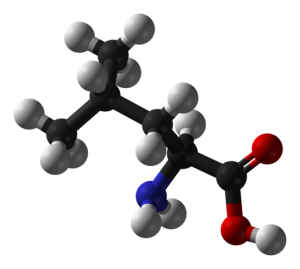 A group of amino acids that are essential for muscle protein synthesis, BCAAs have been popular as a sports supplement for years. They may provide such potential post workout benefits as:
Promoting muscle growth. BCAAs help reduce the breakdown of muscle and ultimately promote muscle growth, especially after strenuous exercise.
Enhancing muscle recovery. BCAAs may help reduce exercise-induced muscle damage.
Overview
The branched chain amino acids (BCAAs) are a collection of amino acids that are classified together based on their similar branching molecular structure. There are three BCAAs in total – leucine, isoleucine, and valine, and they are considered essential amino acids because they are absolutely vital for fundamental processes (like growing muscle and breaking down sugar) and yet are not produced by the human body. BCAAs thus need to be consumed from protein-containing foods or supplements.
As integral players in muscle protein synthesis, BCAAs are key for promoting muscle growth and recovery following strenuous exercise. Having said that, however, the need to supplement BCAAs remains a controversial topic because they are already present in dietary protein.
This means that as long as you consume sufficient protein from diet or supplements, you don't need to supplement isolated BCAAs on top of that. But BCAAs do have some more niche benefits: they can be used for working out fasted, or during a calorie-restricted diet. More on the BCAA supplementation dilemma.
BCAAs may offer other health advantages. 
Not only do BCAAs promote muscle growth and recovery, but they have also been found to reduce the risk of
obesity
, improve
immunity
, and enhance
brain function
.
1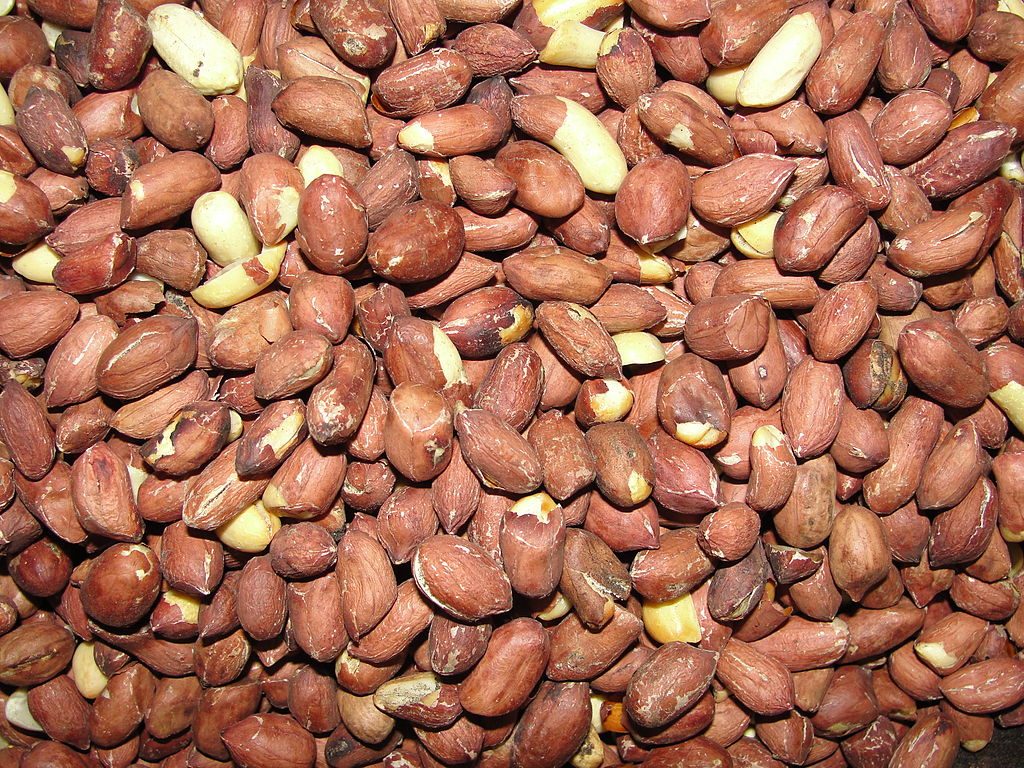 How BCAAs Might Help Post Workout Formulas
Supporting muscle growth
BCAAs help the body reduce muscle breakdown and ultimately promote muscle growth after weight-training or other strenuous workouts through:
Reducing muscle protein breakdown (MPB)
Increasing muscle protein synthesis (MPS)
The relationship between these two processes dictates whether muscle is gained or lost, and is collectively called the net protein balance.2 Leucine in particular has been found to stimulate MPS directly through a signaling pathway referred to as the mTOR pathway, which ultimately leads to muscle hypertrophy.3 4
BCAAs' Post Workout Benefits & Uses

BCAA supplements are mainly taken to maximize muscle growth and improve recovery during resistance training. More specifically, BCAAs are used to:
Decrease muscle protein breakdown
Increase muscle protein synthesis
Reduce exercise-induced muscle damage
Despite this, BCAA supplementation has often been questioned due to the simple fact that more than sufficient quantities may be consumed via everyday protein-containing foods and protein supplements. Because of this, BCAAs are best suited for providing muscle-building amino acids while working out fasted or when on a diet.
Did you know? Most BCAA supplements provide a 2:1:1 ratio of leucine to valine and isoleucine because of its unique ability to directly stimulate muscle protein synthesis.
Research
Animal Research
Research has repeatedly shown the capacity of BCAAs to:
Human Research
BCAA supplementation has shown positive results in nearly all clinical studies. Having said that, these studies are limited by several factors:
BCAAs are present in dietary protein, which means that you can obtain them from food or protein supplements without having to take isolated BCAAs
Most studies do not control for caloric and protein intake in particular, which means that the positive effects of BCAAs are simply the result of not getting enough calories/protein
BCAAs (0.9 g/kg) may help burn fat and maintain lean mass for athletes on a calorie-restricted diet
This frequently-cited study examined the effects of BCAA supplementation on body composition during a calorie-restricted diet. Twenty-five competitive wrestlers followed a cutting diet for 19 days, and were split into 4 groups – low-calorie control, low-cal-high-protein, low-cal-low-protein, and low-cal with BCAAs (0.9 g per kg body weight per day).
Parameters such as percent body fat were measured before and after the diet. While all groups lost body fat, the BCAA group had the most impressive results, losing 17.3% of their body fat and 34.4% of their abdominal fat in particular.
The researchers concluded that "energy restriction diets induce a reduction in the body mass and favorable modifications in body composition. A high-branched-chain amino acid diet produces the highest losses in body fat."8
BCAAs (5 g) may reduce post workout muscle soreness and fatigue
In this study, 16 untrained adults performed 7 sets of 20 squats with 3 minute resting periods and took either a placebo or a 5 gram BCAA drink for 12 weeks. Based on a visual scale, muscle soreness and fatigue was considerably lower with the BCAA drink than the placebo.
The study concluded that "ingestion of 5 g of BCAAs before exercise can reduce DOMS and muscle fatigue for several days after exercise…BCAA may attenuate exercise-induced protein breakdown, while leucine may stimulate muscle protein synthesis."9
BCAAs (12 g) may reduce exercise-induced muscle damage
In this randomized study, 16 males were given either a placebo or 12 grams of BCAA every day for 14 days. Participants completed 120 minutes of cycling 7 days before and 7 days after starting supplementation. BCAA was found to significantly lower levels of lactate dehydrogenase (LDH) and creatine kinase (CK) – markers of muscle damage.
The study concluded that "supplementary BCAA decreased serum concentrations of the intramuscular enzymes CK and LDH following prolonged exercise, even when the recommended intake of BCAA was being consumed. This observation suggests that BCAA supplementation may reduce the muscle damage associated with endurance exercise."10
BCAAs do not increase post workout muscle growth any further when there is sufficient protein intake
In this study, untrained adults were given a placebo drink or one with 16.6 grams of whey protein plus 3.4 grams of leucine (W+L) while performing intense leg resistance exercises. While the W+L drink improved post workout muscle protein synthesis significantly more than placebo, it was not more effective than 20 g of whey protein alone that was tested in a previous study, suggesting that when sufficient amounts of protein are taken, BCAAs have no added effect.
The study concluded that "increasing the amount of leucine ingested with whey protein prior to exercise does not increase the response of positive net muscle protein balance."11
Leucine (0.21 g/kg) may improve muscle mass and physical performance
In this double-blind, placebo controlled investigation, 25 seniors were given essential amino acid capsules with 0%, 20%, or 40% leucine at 0.21 grams per kg of body weight twice daily for 12 weeks. Significant improvements were reported in lean tissue mass (LTM) and functional performance (FP) in seniors performing arm curls, chair stands, and walk tests.
The study concluded that "twice-daily supplementation of EAAs containing 20% or 40% L-Leucine improved aspects of functional status and at the higher level improved LTM."12
Leucine (3.5 g) may elevate muscle protein synthesis and reduce protein breakdown after workouts
In this randomized investigation, 8 adults took either a 10 gram protein drink enriched with 3.5 grams of leucine or a protein drink without leucine after performing 2 sets of bike training. The leucine enriched protein drink elevated muscle protein synthesis (MPS) by 33% more than the other drink.
The study concluded that "increasing the concentration of leucine in an EAA supplement consumed during steady state exercise elicits a greater MPS response during recovery."13
Dosage for Post Workout
Research studies have used 5 – 14 g doses of BCAAs
BCAA supplements typically offer 5 – 10 gram servings in the form of powder
As other essential amino acids, BCAAs are also present in dietary protein and protein supplements
Supplements in Review Says
Supplementing BCAAs post-workout can be beneficial if you're not getting enough protein or training fasted. For the large majority of fitness enthusiasts, supplementing isolated BCAAs is not required as you already get enough of them from food or protein supplements. However, if you're training fasted or on a calorie-restricted (cutting) diet, then BCAAs can be useful.
5 g is a good starter dose for BCAA supplementation.  The trend with BCAA supplements is to provide a 5 gram serving, which research suggests is plenty.