Aquamin® is a clinically researched and certified red algae supplement for bone and joint health.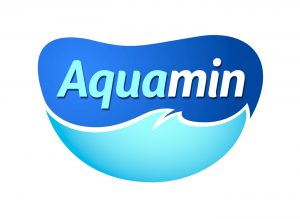 Aquamin consists of various minerals drawn from the Lithothamnion species of red algae. It is often marketed as a joint health supplement or multivitamin due to its high content of calcium and magnesium. This review details its advantages over similar red algae brands, including the following:
Researched. Dozens of clinical trials have shown that Aquamin may promote bone and joint health.
Certified. Aquamin hold U.S. Food and Drug Administration (FDA) Generally Recognized as Safe (GRAS) status, among other certifications.
Licensed. The manufacturer owns the exclusive rights to harvest this species of red algae off the coast of Iceland.
Overview
Aquamin is a natural multimineral brand that is sourced solely from the cytoskeleton of the Lithothamnion species of red algae, which gathers minerals while submerged in seawater. Throughout the course of this marine plant's life, its unique structure enables it to accumulate as many as 74 different minerals, notably calcium and magnesium, and store them as carbonate salts.
Aquamin's manufacturer, Marigot Limited, founded in 1993, holds an exclusive license to harvest this particular species of red algae off the Northwest coast of Iceland. The company uses a natural and certified method for washing and milling the algae — resulting in a mineral-rich, easily absorbed product that is odorless and free of chalky texture.
The primary utility of Aquamin supplementation is to promote bone and joint health because of its rich store of calcium. Various research groups have highlighted its capacity to improve bone density and joint strength in animal and human studies. Adding another similar supplement to the Aquamin family, Marigot has also developed a magnesium supplement using minerals found in the seawater around the red algae. This type of Aquamin is known as Aquamin MG.
Did you know? The annual NutraIngredients Awards in Geneva, Switzerland honored Aquamin as the 2016 ingredient of the year in the Healthy Aging category.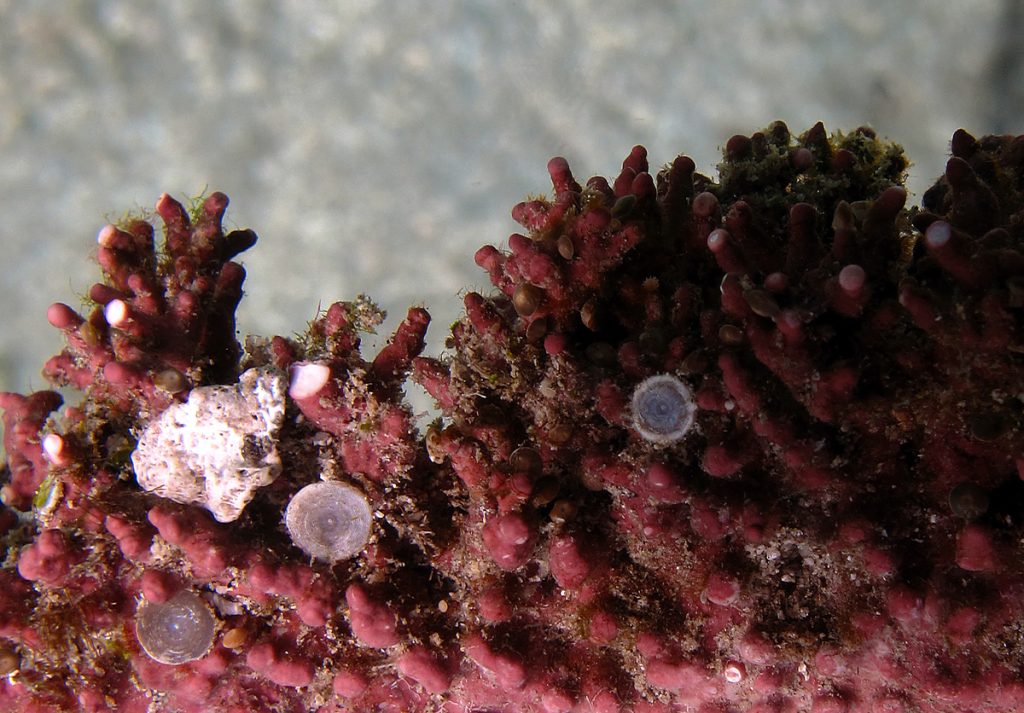 Aquamin Patents
Regarding its production, Aquamin is cleaned and treated, but not altered from its raw state. So although there are no patents currently covering its preparation, Marigot is the only company authorized to harvest Aquamin's marine source from the Icelandic coast.
Aquamin Nutritional Supplement Uses
Bone and Joint Health Supplements
The high content and bioavailability of calcium in Aquamin allows it to facilitate bone and joint health through various mechanisms:
Preserving bone structure and strength
Inhibiting bone mineral density loss
Facilitating bone mineralization
Stimulating anti-inflammatory activity
Reducing pain and stiffness from osteoarthritis
One study has shown that Aquamin minimized pain and stiffness in the knee of patients with osteoarthritis as well as the popular joint supplement glucosamine sulfate.
Digestion Supplements
Though clinical research supporting the use of Aquamin for digestion is limited, the manufacturer has promoted several potential benefits:
Ameliorating symptoms of colitis
Reducing inflammation in the gastrointestinal tract
Protecting the liver from high-fat diets
Minimizing polyp formation
Multivitamin Supplements
With an excellent store of multiminerals, Aquamin is also present in some multivitamin formulas, especially those emphasizing calcium and magnesium.
There is high synergy between Aquamin and 
Vitamin D
 for bone mineralization, which is why they are often offered together in multivitamins.
Aquamin Advantages
In comparison to generic red algae supplements, Aquamin offers several advantages, including those listed below:
Clinical research: Numerous studies advocate the efficacy of Aquamin as a bone and joint health supplement.
Natural: Aquamin is a natural multimineral that is not altered from its raw material during production beyond water-based washing and milling.
Licensing: Currently, Marigot retains exclusive rights to harvest this species of red algae off the coast of Iceland.
Certification: Aquamin holds Kosher, Halal, and FDA GRAS certification, suggesting that is suitable for most food and supplement applications. In addition, it is free of allergens and genetically modified organisms (GMO), and is vegetarian and vegan friendly. For its production, the company utilizes the FSSC 2200 food safety management system, which has been recognized by the Global Food Safety Initiative (GFSI) to minimize food safety hazards.
Aquamin Research
Animal Research
In multiple animal studies, Aquamin has displayed various health benefits such as those described below:
Ameliorating inflammation and pain in arthritic mice.1
Preserving bone structure and function in mice.2
Improving bone mineral density and strength in rats.3
Human Research
More than 30 clinical trials have demonstrated the ability of Aquamin to benefit bone and joint health, some of which received funding from its manufacturer Marigot Limited. A selection of these studies are detailed below.
Aquamin (2400 mg) may reduce pain and stiffness from knee osteoarthritis
In this double-blinded, randomized, placebo-controlled study, 50 patients with osteoarthritis of the knee took glucosamine sulfate (1500 mg), Aquamin (2400 mg), a combined treatment composed of glucosamine sulfate plus Aquamin, or a placebo every day for 12 weeks. The individual glucosamine sulfate and Aquamin groups had statistically significant improvements in pain and stiffness compared with the placebo and the combined treatment groups.
The researchers concluded that "multi mineral supplement (Aquamin) may reduce the pain and stiffness of osteoarthritis of the knee over 12 weeks of treatment."4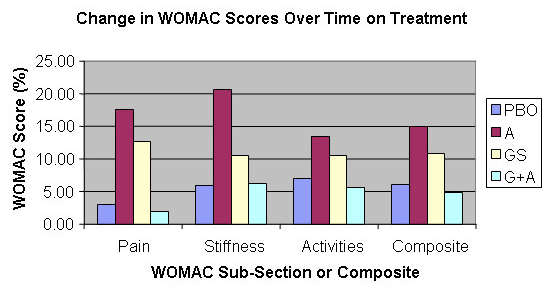 Aquamin (2400 mg) may increase range of motion and walking distance in knee osteoarthritis
In this double-blinded, randomized, placebo-controlled study, 22 patients with osteoarthritis of the knee took either a placebo or 2400 mg of Aquamin every day for a 12-week period. There were no significant differences in knee pain improvement between the groups, but the Aquamin group did have considerable enhancements to passive and active range of motion for the knee as well as total walking distance.
The researchers concluded that "Aquamin may increase range of motion and walking distances in subjects with OA of the knee and may allow partial withdrawal of NSAIDs over 12 weeks of treatment."5
Aquamin (800 mg) may improve bone turnover in postmenopausal women
In this double-blinded, randomized, placebo-controlled study, 300 postmenopausal women took 800 mg of Aquamin (Ca), 800 mg of Aquamin plus 3.6 g of calcium fructo-oligosaccharide (CaFOS), or 9 g of maltodextrin every day for 24 months. Although there were no notable changes in the bone mineral density among the groups, the Aquamin group had a greater decline in the bone turnover markers osteocalcin and C-telopeptide. This revealed better calcium absorption and less bone resorption after taking Aquamin.
The researchers concluded that "the greater decline in bone turnover markers in the Ca and CaFOS groups compared with the maltodextrin group suggests a more favorable bone health profile after supplementation with Ca and CaFOS."6
Aquamin Dosage
Clinical trials have used a wide range of daily Aquamin doses, from 800 mg – 2400 mg.
Typical Aquamin supplements recommend between 500 mg – 2400 mg daily serving sizes.
Aquamin is available in various forms such as tablets, capsules, and powders, as well as within foods, low pH drinks, and sports beverages.
Supplements in Review Recommendation
Aquamin is the only licensed Lithothamnion red algae supplement. Several clinical trials have affirmed that Aquamin can help improve various aspects of bone and joint health, especially in people with osteoarthritis or otherwise low levels of calcium. Most red algae supplements for bone and joint health incorporate at least some Aquamin into their multimineral product.
Start with 500 mg of Aquamin. Clinical studies and over-the-counter supplements offer a variety of serving sizes because Aquamin is such a safe and natural source of multimineral ingredients. We recommend starting with a low 500 mg dose of Aquamin for bone and joint health.