Human Research
-section" id="curcumin-c3-preparation-and-method-of-use">Curcumin C3 preparation and method of use C3 Complex® is the most established, clinically-studied brand of curcumin extract.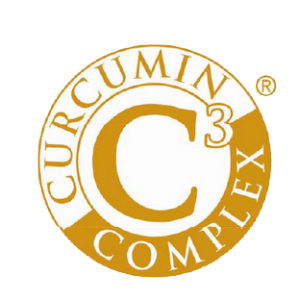 Curcumin C3 Complex is a patented extract of curcumin – the herbal compound known for its wide range of health benefits. This review details C3's advantages over generic curcumin extracts:
Patented. Cucumin C3's formulation and its use for supporting human health is protected by worldwide and U.S. patents.
Clinically Researched. Curcumin C3 has been used in more clinical studies than any other curcumin ingredient in the world.
Standardized formula. Curcumin C3 is standardized to 95% curcuminoids, including 70-80% curcumin, 15-25% demethoxycurcumin, and 2.5-6.5% bisdemethoxycurcumin.
Established. Curcumin C3 has been one of the most trusted curcumin brands for over two decades.