Human Research
ze: 18pt;">
OptiMSM® is the safest, highest quality, most researched type of MSM.


OptiMSM is a branded type of MSM. This natural compound is frequently used in dietary supplements to support joint health and reduce inflammation. This OptiMSM review details its advantages over plain MSM supplements:
High quality. OptiMSM is made through a proprietary distillation process that ensures high-quality, 99.9% pure MSM.
Clinically Researched. Multiple human studies back the exercise recovery, joint, skin, and immune health benefits of OptiMSM.
Consistent. OptiMSM has been produced for nearly three decades by the only North American company specializing in the manufacture of MSM.
<
Overview
OptiMSM is a clinically-tested, branded form of MSM (methylsulfonylmethane) produced by American company Bergstrom Nutrition. MSM is an organic, sulfur-rich compound naturally present in some animals and plants, and is also found in the human body. It is most widely used as an anti-arthritic dietary supplement, and is also employed for other inflammatory conditions such as allergies.
Compared to generic MSM, OptiMSM's safety and efficacy is backed by multiple clinical studies. Its major research-backed benefits include improved:
Exercise recovery
Skin health & beauty
Immune system function
In addition, OptiMSM also stands out for using the more expensive, higher quality distillation process to create a 99.9% pure MSM, whereas other MSM manufacturers use the crystallization method, which can contain impurities.
<
How Does OptiMSM work?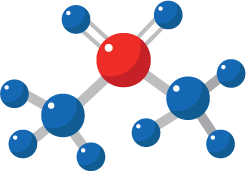 MSM is believed to work through two main biological mechanisms:
Antioxidant support. MSM helps fight oxidative stress by supporting healthy levels of the glutathione, one of the body's main antioxidants.
Anti-inflammatory activity. MSM reduces inflammation in the body through reducing the activity of pro-inflammatory pathways such as NF-κβ, Nrf2 and NLRP3, and the levels pro-inflammatory cytokines such as IL-1, IL-6, and TNF-α.
OptiMSM Nutritional Supplement Uses

OptiMSM can be sold by itself, or in combination with other ingredients in complex formulas. It is most commonly found in:
Joint Health Supplements

MSM has a strong reputation as a joint health supplement, thanks to being backed by a large number of animal studies and several human clinical trials showing improvement of different kinds of arthritis. In such supplements, OptiMSM is commonly combined with other joint-supportive ingredients such as glucosamine, chondroitin, hyaluronic acid, and collagen.
Post-Workout Supplements

Post-workout supplements help fitness enthusiasts and athletes recover and stay healthy after working out. Clinical studies have shown that OptiMSM reduces muscle pain, joint pain, soreness, and strengthens the immune system following both resistance training (e.g. lifting weights) and endurance exercise (e.g. marathon running).

Read more: post-workout supplementation
Immune System Supplements

MSM's anti-inflammatory and antioxidant activities have been demonstrated to aid the immune system in several ways. Most notably MSM can:
Calm an overactive immune system, leading to benefits such as alleviation of allergies
Strengthen the immune system when it is challenged by strenuous exercise
Supporting healthy levels of glutathione, an antioxidant produced in the human body, which is involved in optimal immune system function
Read more: Immune booster supplements
Skin Health Supplements

A recent study in adult women showed that MSM supplementation decreased wrinkles, fine lines, and other signs of skin aging. Because of this, MSM has the potential to be combined with other natural compounds that support skin health & beauty, such as biocell collagen.

Did you know?

Bergstrom Nutrition also produces

PurforMSM

, an MSM product designed specifically for dogs, pets, and horses.
OptiMSM Advantages

>OptiMSM is the most common form of MSM used in dietary supplements. It holds several advantages over generic types of MSM:
Clinical research: OptiMSM's exercise recovery, joint, skin, and immune system health benefits are backed by multiple human studies, many of which are randomized, controlled trials (RCTs) – the gold standard of human research.
Consistency & quality: OptiMSM has been produced for over 25 years in a single-purpose factory by the only North American company specializing in the manufacture of MSM. In addition, Bergstrom Nutrition also holds the ISO 9001:2015 certification which represents consistent, high quality products.
Safety: OptiMSM is the only form of MSM Generally Recognized as Safe (GRAS) by the FDA and has been demonstrated to be safe in multiple research studies.
Op
OptiMSM Research

uman Research

Clinical studies of OptiMSM report benefits for exercise recovery, immune system function, seasonal allergies, and skin aging.

OptiMSM (3 g) appears to reduce pain and discomfort following strenuous resistance exercise

This randomized, double-blind, placebo-controlled study examined the effects of MSM on pain and discomfort caused by exercise. A total of 24 men with moderate resistance training experience took either OptiMSM (3 g) or placebo daily for 14 days, and switched groups 17 days later. They performed leg extension exercise tests before and after supplementation. Compared to placebo, MSM significantly reduced pain and discomfort following exercise in the post-supplementation test, and this improvement was accompanied by reduced levels of the pro-inflammatory cytokine IL-6.
The researchers concluded that "MSM may help alleviate the discomfort/pain that can follow a stressful exercise session." 1
This double-blind, placebo-controlled, randomized trial examined the effects of OptiMSM supplementation on skin health. Twenty women (age 35-59) were given placebo or MSM (3 g) daily for 16 weeks. Measures of skin health were recorded at weeks 8 and 16. MSM was found to improve crow's feet, wrinkles, skin firmness, tone, and texture. These effects were attributed to MSM enhancing the expression of genes associated with skin health and aging.
The researchers concluded that "MSM supplementation appears to benefit skin health, primarily the reduction of fine lines and wrinkles." 2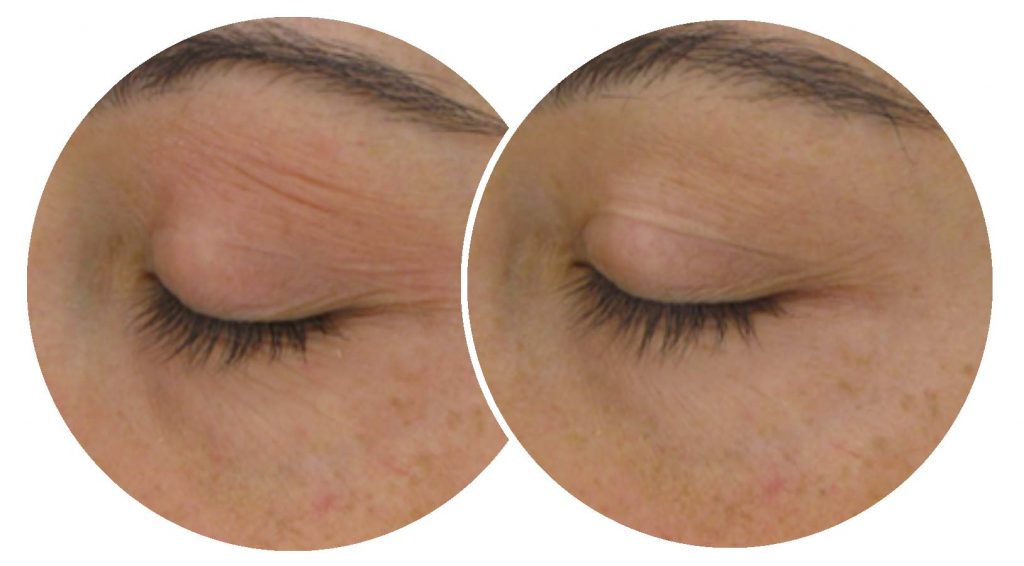 OptiMSM (3 g) might slightly reduce muscle and joint pain following strenuous endurance exercise
In this randomized, double-blind, placebo-controlled study, 22 marathon runners were given OptiMSM (3 g) or placebo daily for 21 days before and 2 days after a half-marathon race to record its effects on muscle and joint pain. Compared to placebo, the MSM group experienced slightly lower muscle and joint pain; however, these effects did not reach statistical significance, prompting the researchers to suggest that further studies with more participants are needed to confirm that MSM works.
The researchers concluded that "Three weeks of MSM supplementation at 3g/day attenuated post-exercise muscle and joint pain at clinically significant levels compared to placebo." 3
OptiMSM (2.6 g) appears to improve seasonal allergy symptoms
This study evaluated the usefulness of OptiMSM for symptoms of seasonal allergic rhinitis (SAR). A total of 50 people with seasonal allergies were given 2.6 g of MSM daily for 30 days. They experienced improvement of respiratory symptoms and reported higher energy levels.
The researchers concluded that "MSM supplementation of 2,600 mg/day for 30 days may be efficacious in the reduction of symptoms associated with SAR." 4
OptiMSM (3 g) may help promote exercise recovery
The goal of this study was the examine whether MSM's antioxidant and anti-inflammatory properties could help improve exercise recovery. Eight men with moderate resistance training experience were given OptiMSM at 1.5 g or 3 g daily for 30 days (28 days before and 2 days after working out). They performed a knee extension exercise before and after the 28 days. Compared to the pre-supplementation workout, the 3 g dose was found to reduce muscle soreness after the exercise, and both doses also reduced muscle fatigue. In addition, men taking the 3 g dose had higher antioxidant capacity.
The researchers concluded that "MSM, especially when provided at 3.0 grams per day, may favorably influence selected markers of exercise recovery." 5
MSM (3 g) may strengthen the immune system following strenuous exercise
This double-blind, placebo-controlled study examined the exercise recovery benefits of MSM. Forty physically active men were given placebo or MSM (3 g) daily for 28 days before performing 100 repetitions of a knee extension exercise. The study found that MSM reduced the inflammatory response associated with exercise by reducing the release of pro-inflammatory cytokines. In doing so, MSM also helped maintain the function of white blood cells, helping counteract the exercise-induced immunosuppression that often leads to upper respiratory infections in athletes.
The researchers concluded that "Based on these results, we speculate that MSM taken during intense bouts of exercise would reduce postexercise immunosuppression." 6
OptiM
OptiMSM Dosage

>Most standalone OptiMSM supplements provide tablets or powder taken in 3-4 g dosages
Multi-ingredient formulas typically contain capsule or tablet OptiMSM doses of 0.3 to 1 g taken 1-4 times daily
Most human studies use 3 g dosages of OptiMSM
The manufacturer of OptiMSM recommends daily dosages of 1-6 g
Supplements in Review Recommendation
>
OptiMSM®, 3 g.

OptiMSM is the most researched, highest quality form of MSM available. We recommend OptiMSM as the go-to MSM ingredient because it is produced through a high quality distillation method to ensure purity and consistency, and backed by multiple clinical studies supporting its efficacy and safety.
Three grams is the research-supported dosage. We recommend taking 3 g of OPtiMSM daily, since the vast majority of human studies use this dosage.