Human Research
ze: 18pt;">
TeaCrine® is the only patented, clinically-tested, widely-adopted form of nootropic compound theacrine.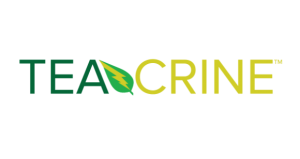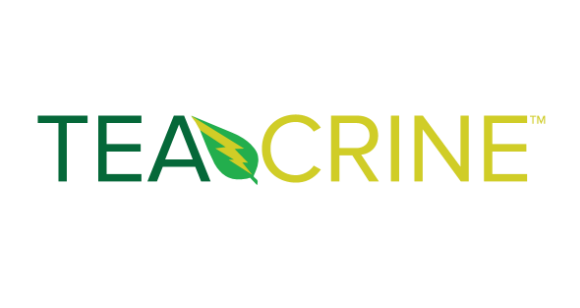 TeaCrine is a brand of theacrine, a compound with caffeine-like effects used to increase energy and mental & physical performance. This TeaCrine review details its advantages over plain theacrine supplements:
Patented. The formulation and use of TeaCrine in supplements is protected by patents.
Clinically Researched. TeaCrine is the only brand of theacrine backed by clinical research studies, which demonstrate its energy and performance-boosting benefits.
Trusted. TeaCrine is currently used in over 200 nootropic, energy, and sports nutrition supplements.
<
Overview
Made by American supplement company Compound Solutions, TeaCrine is a patented form of theacrine, an alkaloid compound similar to caffeine. Theacrine is found in several plants, including some coffee species, Cupuacu (closely related to cocoa), and kucha tea (Camellia assamica var. kucha).
Much like caffeine, theacrine possesses stimulating effects that improve feelings of energy, reduce fatigue, and enhance mood and cognition, which have made it a popular nootropic and sports performance-enhancing supplement.
At the same time, theacrine has several unique properties which make it an attractive alternative to caffeine:
Longer duration of effects
Lack of tolerance build-up
Lack of side effects such as anxiety and increased heart rate
TeaCrine is the only patented, research-backed form of theacrine available, with several human studies demonstrating its efficacy and safety.
Did you know?
Animal research suggests that theacrine also has anti-inflammatory, analgesic (pain-alleviating), and
stress-reducing
properties.
1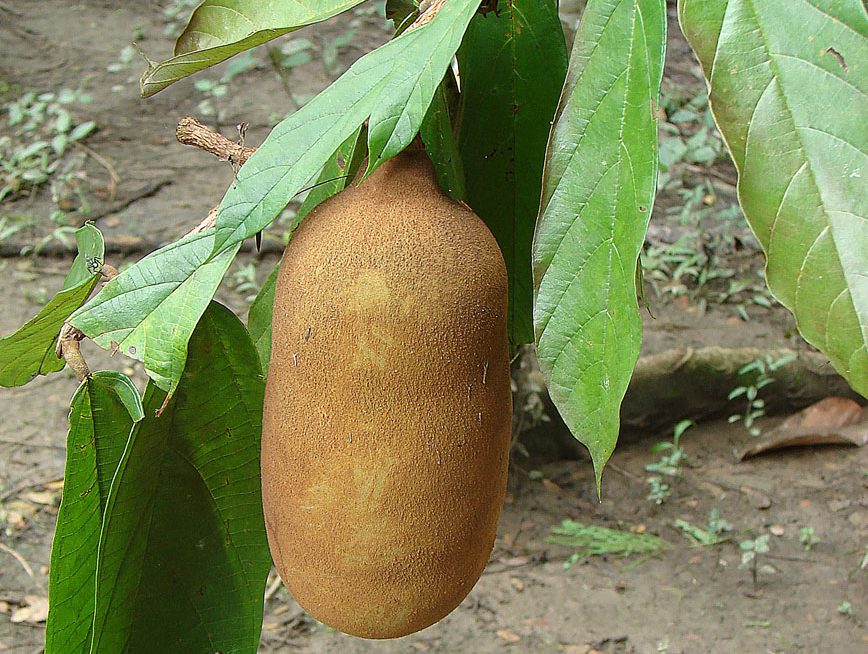 <
How does TeaCrine work?
TeaCrine works similarly to caffeine by blocking the receptors of adenosine, a neurotransmitter that makes you feel tired and sleepy.
In addition to this, it also increase the levels of dopamine – the "feel good" neurotransmitter associated with mood, attention, motivation, and other aspects of cognitive function.
<

Theacrine vs Caffeine at a glance

Theacrine
Caffeine
Duration of Effects
6-10 hours
2-5 hours
Onset
30-60 min
5-10 min
Major Benefits
improved energy, focus, mood, reduced fatigue
improved energy, focus, mood, reduced fatigue
Common Side Effects
None
Anxiety, nervousness, abnormal heartbeat, caffeine "crash"
Tolerance
No signs of tolerance after 8 weeks of daily use
Tolerance to caffeine starts to develop in a few days
<
TeaCrine Nutritional Supplement Uses
TeaCrine is the most popular form of theacrine on the supplements market, with over 200 nootropic, sports nutrition, and energy products now incorporating it as an ingredient.
<
Energy Supplements
Similar to caffeine, theacrine's main effect is the reduction of fatigue & sleepiness and an increase in feelings of energy. Because of this, TeaCrine is frequently sold as a standalone energy supplement, and as an ingredient in complex formulas and energy drinks.
Read more: Energy supplements
<
Nootropic Supplements
Theacrine is widely used as a standalone nootropic and in multi-ingredient nootropic formulas. Indeed, clinical research suggests that theacrine has a wide range of nootropic effects. Aside from the aforementioned increase in energy and decrease in fatigue, it has also been shown to:
Enhance concentration & focus
Increase motivation, and particularly willingness to exercise
Reduce anxiety
In addition, early animal research suggests that it may also be capable of reducing stress.
Read more: Theacrine as a nootropic
<
Pre-Workout Supplements
TeaCrine is quickly growing in popularity as an ergogenic aid, particularly as a replacement for caffeine in pre-workout formulas. This is largely due to the fact that it does not cause the unwanted jittery side effects of caffeine, such as anxiety, dehydration, nervousness, headaches, and heart palpitations.
Furthermore, another major problem with caffeine is that it loses its effects if taken too frequently. Theacrine does not have this issue, and has been shown to not produce any tolerance even after 8 weeks of daily 300 mg dosages. Finally, it does not cause the fatiguing crash that some people experience after caffeine use.
Read more: Caffeine as a pre-workout
<
TeaCrine Advantages
TeaCrine holds several advantages over generic theacrine supplements:
Patented:  TeaCrine is the only patented theacrine supplement; pending patents protect its formulation and use as a food, drink, and supplement ingredient.
Clinically-effective: TeaCrine's energy and mental performance benefits are backed by two randomized, controlled trials (RCTs) – the gold standard of human research.
Safe: Human studies report that daily TeaCrine consumption at doses of up to 300 mg for 8 weeks is safe and does not cause the tolerance build-up and side effects seen with caffeine. 2 In addition, it is Generally Recognized as Safe (GRAS) by the FDA.
Trusted. TeaCrine is far and away the most widely used form of theacrine, and is currently included in over 200 different nootropic, energy, and sports nutrition products.
T
TeaCrine Research

Human Research

Human studies have only begun to explore the benefits of TeaCrine. So far, findings suggest that it improves energy levels, reduces fatigue, enhances focus & concentration, and may have other cognitive benefits such as enhanced mood.

TeaCrine (200 mg) may improve energy levels and various measures of mental performance

This randomized, double-blinded, crossover study evaluated the cognitive effects of TeaCrine (TC). A total of 15 participants were given a single dose of placebo or 200 mg TC and had their physical and mental performance evaluated. They then switched groups so that all 15 people tried both treatments. In part 2 of the study, another 6 participants took 100, 200, and 400 mg of TC daily for 7 days.

In the first part of the study, Teacrine led to significant increases in self-reported energy levels and a reduction of fatigue. In the second part, the 200 mg dose led to improvements of self-reported energy, fatigue, concentration, anxiety, motivation to exercise, and libido.
The researchers concluded that "These preliminary data support the benefits of acute TeaCrine™ supplementation on subjective "energy" levels and some indices of mental performance." 3
This two-part study evaluated the effects of TeaCrine (TC). In part 1, 9 people took 200 or 400 mg TC daily for a week. In the part 2 randomized, double-blind, placebo-controlled, crossover investigation, 15 people took a single dose of placebo or TC (200 mg).
In the first part, the 200 mg dose improved energy, focus, and concentration, without any additional effectiveness at the 400 mg dose. In addition, only the 200 mg dose improved self-reported willingness to exercise, anxiety, motivation to train, and libido. In part 2, the single dose of 200 mg TC similarly improved energy, fatigue, and concentration.
The researchers concluded that "Energy, focus, and concentration increased from baseline values in both doses…After consuming a single 200 mg dose, significant group × time interaction effects were seen for energy, fatigue, and concentration." 4
In addition to the above research, there was a recent unpublished study in soccer players which reported that TeaCrine may be capable of enhancing exercise endurance and reaction time, especially when combined with caffeine. 5
TeaCrine
TeaCrine Dosage

ccessful clinical studies have used 200 mg doses
Standalone supplements come in 100 mg capsules taken 1-2 at a time
Multi-ingredient complexes typically provide 125 mg dosages

TeaCrine + Caffeine

. Research suggests that caffeine further improves TeaCrine's potency by increasing its concentration in the blood. As such, taking the two together may provide benefits similar to taking caffeine with theanine – the most popular

nootropic stack

in the world.

6
Supplements in Review Recommendationtrong>TeaCrine®, 100-200 mg.

TeaCrine is the only patented, clinically-proven theacrine supplement available. We recommend TeaCrine as your go-to theacrine supplement, especially as a side-effect and tolerance-free replacement (or addition) to caffeine.
Research suggests that 200 mg is ideal. Human studies have shown that the benefits of TeaCrine are maximized at 200 mg, and no further benefit was seen at 300 and 400 mg doses. As such, you can start out with 100 mg and move up to 200 mg if desired.