Vitamin B12 is important in multivitamins for its role in energy production, brain health, and DNA & blood cell formation.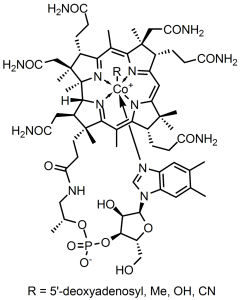 Like other vitamins, B12 plays an important role in keeping the body up and running. Among the many bodily processes it facilitates, it is most widely recognized for its part in:
Energy production. Vitamin B12 is a needed for proper energy metabolism.
DNA synthesis. Vitamin B12 is involved in the synthesis of DNA.
Supporting brain function. B12 is essential healthy brain cell function.
Blood cell formation. B12 is required for red blood cell creation.