Animal Research
e: 18pt;">
Early animal research suggests that Indian herb Clitoria ternatea may protect memory and alleviate anxiety.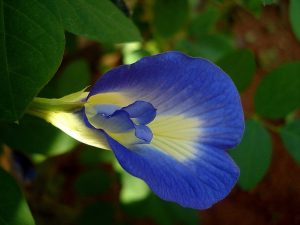 The medicinal plant Clitoria ternatea has long been touted to boost brain activity and mental clarity. It may offer such nootropic benefits as:
Supporting memory. Early research has demonstrated Clitoria ternatea's ability to alleviate memory impairment and enhance memory function.
Reducing anxiety. Clitoria teranatea was shown to diminish some of the effects of anxiety and stress in animals.
Improving mood. The herb may have anti-depressive properties.
Ove
Overview

ive to the equatorial regions of Asia, Clitoria ternatea is a vine plant that grows in moist soil. Its most notable feature is the deep blue color of its flowers, which resemble the clitoris in shape, hence the name "Clitoria." 

The flowers and pods of Clitoria ternatea are popularly incorporated into Southeast Asian cuisine. It is also considered a brain-supportive substance in Ayurvedic medicine and is typically used to promote neurological health. It's major nootropic uses include memory enhancement, antidepressant, and anxiolytic effects.

Among its numerous names, Clitoria ternatea is most commonly referred to as Asian pigeonwings or butterfly pea.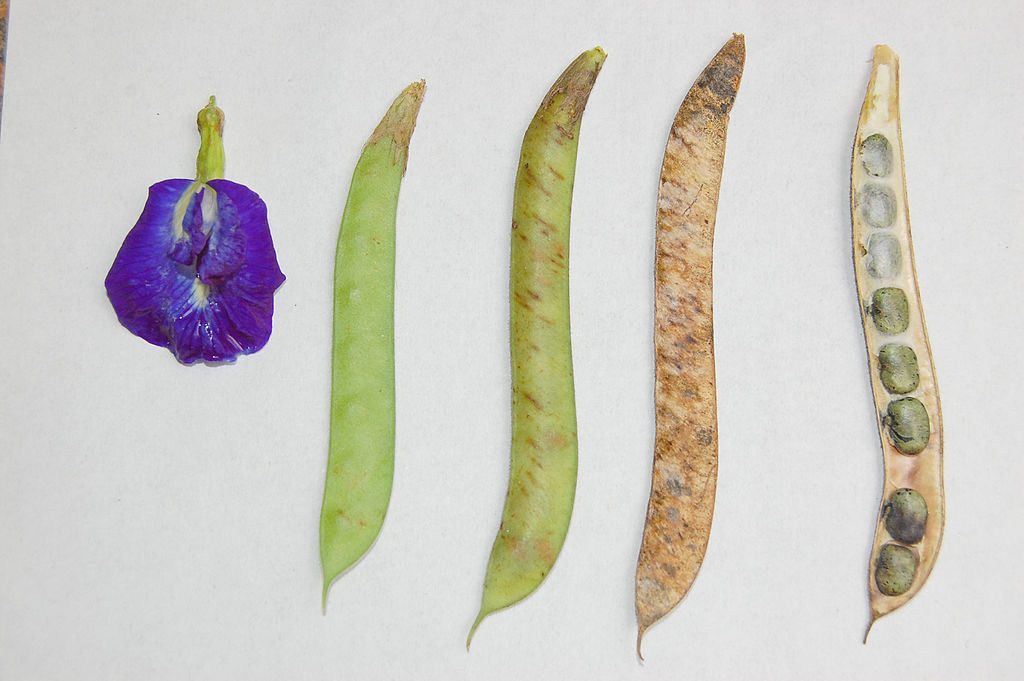 How Clit
How Clitoria Ternatea Might Help the Brain

the exact mechanisms powering the nootropic effects of Clitoria ternatea are not yet clear, its broad collection of bioactive ingredients — anthocyanins, triterpenoids, flavonol glycosides, and steroids — are likely the compounds responsible.1 2 3 Several proposed mechanisms include:
Elevating ac
Elevating acetylcholine levels

nsmitter acetylcholine (ACh) has long been associated with optimizing brain health and cognitive function, especially learning and memory. Clitoria ternatea has recently been shown to significantly increase ACh content in the hippocampus.4
Increasing neu
Increasing neuronal growth

ernatea was also found to improve learning and memory by stimulating the dendritic arborization of amygdaloid neurons, which is a fancy way to say that the herb promotes growth of brain cells in the brain's amygdala.5
Reducing monoam
Reducing monoamine oxidase activity

hemical constituents of Clitoria ternatea were found to block the protein monoamine oxidase (MAO), which is known to inactivate neurotransmitters.6 A common medical treatment for mood disorders, such as Alzheimer's and depression is to block MAO via drugs called MAO inhibitors.7

Clitoria Ternat
Clitoria Ternatea Benefits & Uses for Brain Health

rnatea is rarely sold by itself, but is more commonly combined with other herbs in nootropic products. Its purported benefits include enhanced memory, reduced anxiety, and improved mood. However, all current evidence is restricted to a handful of animal studies, making it difficult to support its effects in humans.8 The plant has additionally been utilized in Ayurvedic medical practices to combat convulsions and tranquilize or sedate the body.9

Shanka Pushpi is an Ayurvedic label that applies not only to Clitora ternatea, but two other potential nootropics as well — Convolvulus pluricaulis and Evolvulus alsinoides. Historical reports frequently refer to these herbs interchangeably, thus confounding the true extent of their individual properties.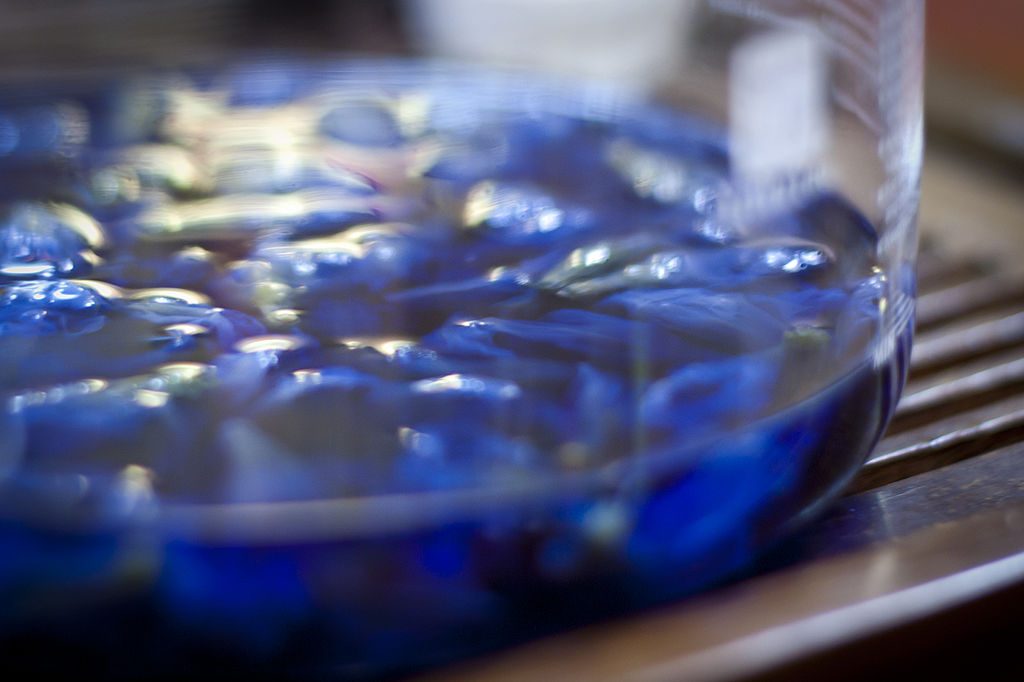 Research
Ani
Research
Early animal research has demonstrated the potential for Clitoria ternatea to promote a broad range of nootropic effects, particularly enhancing memory and reducing anxiety.
Clitoria ternatea extract may impart anxiolytic, antidepressant, anti-stress, and anticonvulsant effects in rats
In this investigation, rats were given Clitoria ternatea extract before undertaking various tests of cognitive capacity. The extract was found to decrease time to complete the elevated plus maze (EPM) and increased discrimination index in the object recognition test. It also increased time spent in lit box of the light/dark exploration test by 157%, decreased immobility in the tail suspension test, reduced stress-induced ulcers, and reduced convulsing activity.
The researchers concluded that "the extract was found to possess nootropic, anxiolytic, antidepressant, anticonvulsant and antistress activity."10
Clitoria ternatea extract (300, 500 mg/kg) may help preserve memory function in rats
In this investigation, rats with induced amnesia were orally administered either 300 or 500 mg of Clitoria ternatea aerial and root extracts per kg of body weight. The extracts, especially those drawn from the roots, resulted in significant memory retention at the 300 mg/kg dose. The improvement was linked to an increase in acetylcholine content and acetylcholinesterase activity in the brain.
The researchers concluded that "C. ternatea extracts increase rat brain acetylcholine content and acetyl cholinesterase activity in a similar fashion to the standard cerebro protective drug Pyritinol."11
Clitoria ternatea (50, 100 mg/kg) may enhance short and long-term memory in rats
In this controlled investigation, rat pups were given a control solution or either 50 or 100 mg/kg body weight of an aqueous root extract of Clitoria ternatea (CTR) every day for 30 days and then subjected to passive avoidance and spatial learning (T-Maze) tests either right away or 30 days after treatment. Compared to the control, the Clitoria ternatea group showed improved retention and spatial learning performance at both time points.
The researchers concluded that Clitoria ternatea "improved retention and spatial learning performance at both time points of behavioural tests, indicating the memory enhancing property of CTR which implicates a permanent change in the brain of CTR treated rats."12
Human Research
Human Researchnical studies investigating the properties of Clitoria ternatea have yet to be conducted.
Supplemental
stacks
combining Clitoria ternatea with other organic herbs, including
Bacopa monnieri
,
ashwagandha
, and Asparagus racemosus, may amplify its impact with no known side effects.
Nootropic Dosage
No clinical re

Nootropic Dosage

rnatea has been performed, which makes human dosage difficult to pinpoint.
Typical Clitoria ternatea supplementation provides from 80 – 300 g or 5 – 10 flowers per daily serving.
The brain boosting effects of Clitoria ternatea may be optimized by taking it with food since both its fat and water soluble components appear to have nootropic effects.
Available Forms
Aqueous extract of th

Available Forms

r roots
Flowers steeped in water and taken as a tea or cold drink
Supplements in Review Says
Supplements in Review Saysia ternatea extract 100 g as a nootropic.  
Clitoria ternatea may support memory and reduce anxiety. Early animal research suggests Clitoria ternatea may help protect or even enhance memory as well as reduce anxiety, although clinical research needs to be completed before it can be safely recommended as a nootropic.
Clitoria ternatea extracts seem to be the most effective. Extracts appear to be the most optimal form of Clitoria ternatea as a nootropic, although it is more commonly available as dried flowers.