Supplements in Review Says
ay improve memory and alertness by protecting neurons and neurotransmitters.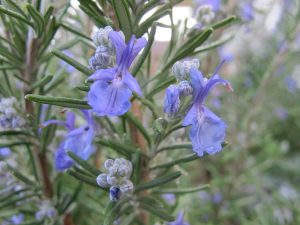 Rosemary is a woody shrub that contains a diverse store of health-promoting bioactive nutrients that may specifically benefit brain health via:
Neuroprotection. Rosemary has a capacity to protect neurons through its antioxidant, anti-inflammatory, and nicotinic receptor-binding activities.
Neurotransmitter support. Rosemary has been shown to combat the degradation of acetylcholine, which is vital for numerous brain functions.