Rosemary may improve memory and alertness by protecting neurons and neurotransmitters.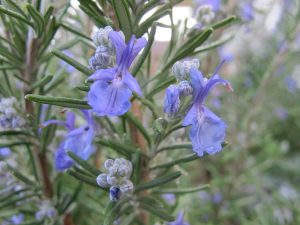 Rosemary is a woody shrub that contains a diverse store of health-promoting bioactive nutrients that may specifically benefit brain health via:
Neuroprotection. Rosemary has a capacity to protect neurons through its antioxidant, anti-inflammatory, and nicotinic receptor-binding activities.
Neurotransmitter support. Rosemary has been shown to combat the degradation of acetylcholine, which is vital for numerous brain functions.
Overview
A member of the mint family, rosemary (Rosmarinus officinalis) is a woody herb that grows sweet-smelling, evergreen leaves and white, blue, pink, or purple flowers. The tough leaves and roots of rosemary, although native to the warm Mediterranean region, are reminiscent of adaptogens like rhodiola rosea because they can withstand droughts, cold climates, and lengthy exposure to UV radiation.
Most commonly used as either a flavoring in foods or a fragrant perfume, rosemary has also been lauded in traditional medicine for its potential to help manage a variety of disorders; the principal bioactive ingredient in rosemary, rosmarinic acid, is known to possess antiviral, antibacterial, anti-inflammatory, and antioxidant activities.1
Rosemary herbs have also been reported to offer a long list of good health benefits, such as blood flow stimulation, stress reduction, boost to immunity, and nootropic effects.
Legend has it that the Virgin Mary once spread her blue cloak over a white rosemary bush, turning its flowers blue. Hence the origin of its common name — rose of Mary.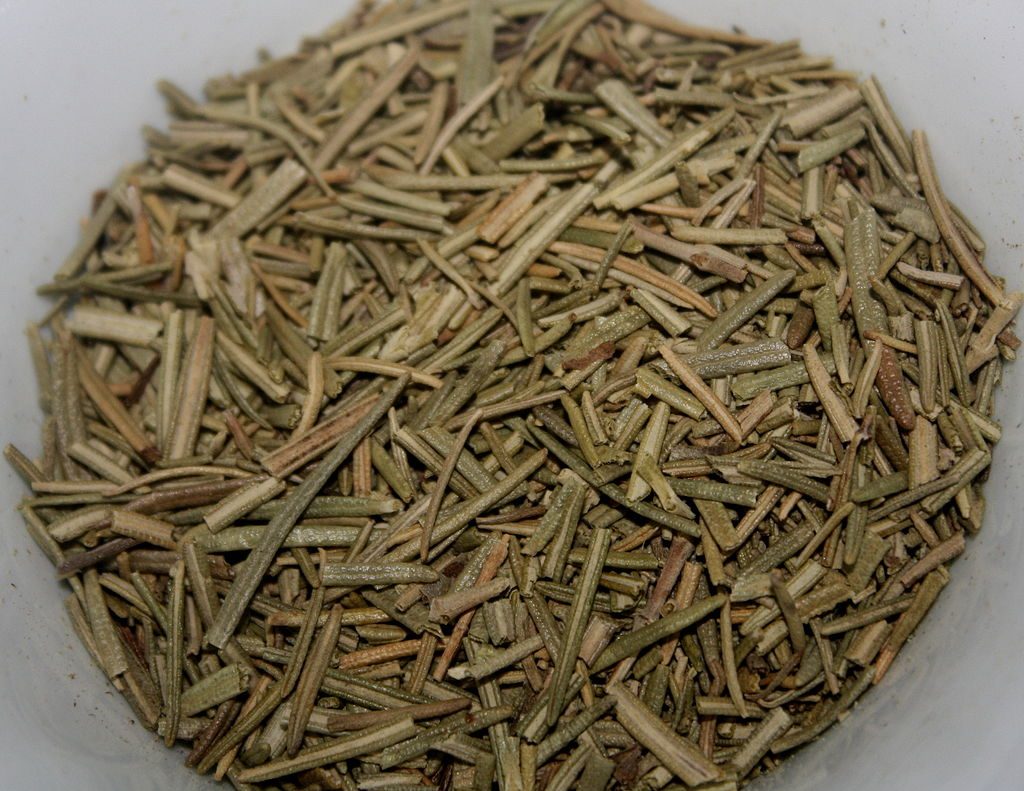 How Rosemary Might Help the Brain
Neuroprotection
Rosemary contains a plethora of bioactive compounds — including carnosic acid, carnosol, and the diterpenes rosmanol, isorosmanol, and dimethyl isorosmanol — that have demonstrated potent capabilities in neuroprotection . There are 3 chief mechanisms by which rosemary seems to keep neurons safe:
Antioxidation. The diterpenes and carnosol in rosemary have repeatedly proven strong antioxidant effects against oxidative stress that would otherwise threaten neuronal membranes.2 3 4
Anti-inflammation. Rosemary has displayed anti-inflammatory activity by inhibiting leukocytes, decreasing the pro-inflammatory activity of myeloperoxidase, adenosine-deaminase, and interleukin 17A, and increasing levels of the anti-inflammatory cytokine interleukin 10.5
Activating nicotinic receptors. Binding to nicotinic receptors enables rosemary to protect nerves (specifically preventing axon and myelin derangement) by reducing hypersensitivity to harmful stimuli pain.6
Inhibiting acetylcholine degradation
Rosemary has further been shown to inhibit the activity of acetylcholinesterase (AChE), the enzyme responsible for breaking down one of the key neurotransmitters involved in managing memories — acetylcholine (ACh).7
Countering the formation of brain plaques
Amyloid plaques and neurofibrillary tangles (NFT) are tied to the formation of toxic protein aggregates known as Aβ that are hallmarks of memory loss.8 Carnosic acid in rosemary has been shown to suppress the formation of Aβ brain plaques.9 10
Rosemary Nootropic Benefits & Uses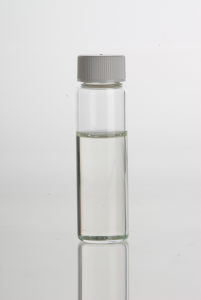 Clinical research has identified various nootropic benefits from consuming or inhaling rosemary, including:11
Increased speed of memory
Enhanced cognitive performance
Elevated alertness
Decreased anxiety
In addition to the numerous nootropic effects of rosemary exemplified in animal studies, these benefits suggest its important therapeutic role, particularly in conditions of memory loss, such as Alzheimer's, as well as general mental stimulation. Similar to other nootropics, rosemary use by students has skyrocketed in recent years for its perceived benefits to memory.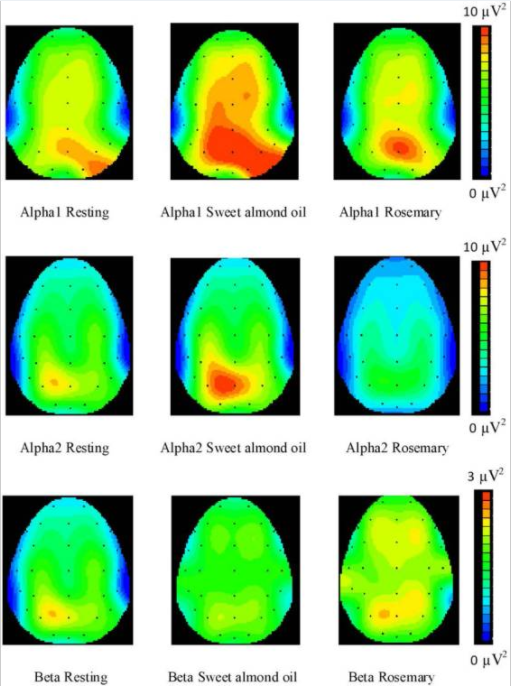 Research
Animal Research
Animal research has demonstrated that a wide-range of nootropic effects follow from ingestion of rosemary:
Human Research
Clinical studies, although few in number, suggest that rosemary supplementation may impart memory-boosting and cognition-stimulating effects.
Rosemary (750 mg) may bolster memory speed in the elderly
In this randomized, double-blind, placebo-controlled, crossover investigation, 28 adults over the age of 75 years were given either a placebo or 4 different doses of rosemary and then asked to complete a computerized cognitive assessment. The lowest dose (750 mg) had a significantly beneficial effect on speed of memory (a predictor of cognitive function) compared to the placebo, whereas the highest dose (6000 mg) had little impact on cognition.
The researchers concluded that "rosemary had a statistically significant beneficial effect compared with placebo."22
Rosemary may have therapeutic potential for Alzheimer's
In this therapeutic assessment of rosemary, the author examined the current literature and noted that the general pharmacological effects of rosemary — including improvements in memory impairment, antioxidation, anti-inflammation, inhibition of amyloid brain plaque formation, and reduction of acetylcholine degradation — suggest the therapeutic potential of rosemary against Alzheimer's.
The researchers concluded that "treatment with multifunctional drugs like those demonstrated by rosemary diterpenes constitutes a viable therapeutic approach."23
Rosemary essential oil (4 drops) may improve cognitive performance
In this randomized, single-blind investigation, 20 volunteers were exposed to 4 drops of rosemary essential oil aroma while performing various cognitive tasks examining both smart and quick responses. Although it had no notable effect on mood, rosemary aroma led to significantly improved performance on cognitive tasks.
The researchers concluded that "compounds absorbed from rosemary aroma affect cognition and subjective state."24
Rosemary essential oil may increase alertness and reduce anxiety
In this randomized investigation, 40 adults were given 3 minutes of aromatherapy in the form of either lavender or rosemary and then given simple math computations to perform. The rosemary group demonstrated increased alertness, based on faster computation, as well as lower anxiety.
The researchers concluded that "the rosemary group… reported feeling more relaxed and alert."25
Rosemary essential oil (10%) may stimulate the brain and increase alertness by altering brain wave activity
In this controlled investigation, 20 adults were administered 1 mL of either sweet almond oil or 10% rosemary oil through a respiratory mask and then assessed for impact on the autonomic nervous system (ANS) as well as mood changes. The rosemary group displayed significant increases in blood pressure, heart rate, and breathing rate, and also became more active and stated that they felt more fresh. The electroencephalography (EEG) analysis also showed a drop in alpha brain waves coinciding with an increase in beta brain waves, which collectively suggest increased alertness.
The researchers concluded that "brain wave activities, autonomic nervous system responses, and mood states can all be modified with rosemary oil inhalation. The results support that there are medicinal benefits of rosemary."26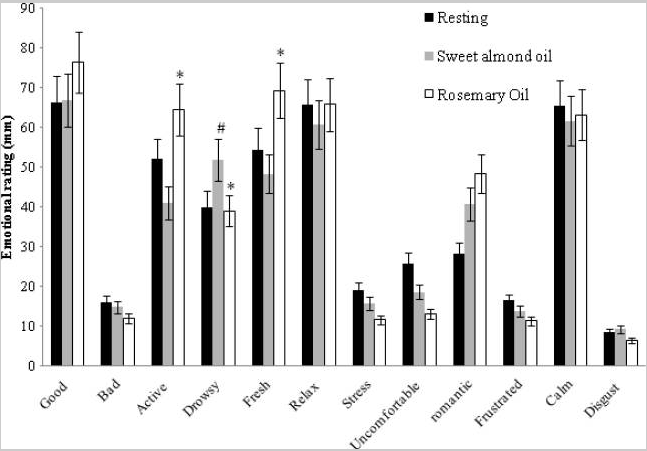 Nootropic Dosage
Successful clinical research studies have used 750 mg of rosemary extract or 1 mL (~4 drops) of rosemary oil per day.
Typical rosemary supplements range from 275 – 500 mg of rosemary extract capsules or 0.5 – 1 mL (10 – 40 drops) of rosemary essential oil per day.
Integrating rosemary into
aromatherapy
formulations, along with lemon, lavender, and orange, has been shown to improve cognitive function in Alzheimer's.
27
Available Forms
Capsule or tablet
Essential oil
Tea
Supplements in Review Says
Rosemary essential oil 0.5 – 1 mL as a nootropic.  
Rosemary may improve memory and other aspects of cognitive function. We recommend rosemary as a safe and natural nootropic supplement with few adverse side effects. It may be beneficial for memory, alertness, and general cognitive performance.
Try 10 – 40 drops of rosemary essential oil. Among the many forms of rosemary supplements, rosemary essential oil has the most clinical research supporting its use as a nootropic.