Amino acid glycine is proposed to aid muscle recovery and prevent muscle loss, but research evidence is lacking.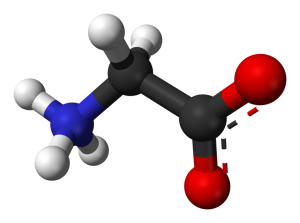 Glycine is an amino acid naturally present in the human body. Its role in protein synthesis and other biochemical processes in the body has led to the belief that it might:
Support muscle growth and recovery. Some people believe that glycine can aid muscle recovery and prevent muscle loss after resistance training, but neither of these benefits have been proven by research.
Overview
First discovered and isolated in a laboratory in 1820, glycine has since been classified as a nonessential amino acid because sufficient quantities are naturally generated in the body. Nonetheless, it is regularly consumed in protein-rich nutrition such as meat and dairy.
Unlike other proteinogenic (protein-forming) amino acids, glycine can flourish in hydrophilic and hydrophobic (water and non-water) environments, allowing it to participate in a wide range of physiological processes, including:
Serving as a precursor to proteins, and particularly collagen
Serving as a precursor to porphyrins, many of which are structural components of red blood cells
Managing brain signals as a neurotransmitter
Glycine is also manufactured industrially and occasionally employed in health and medicine. It's primary medical use is to help with schizophrenia, and its use as a supplement has grown in recent years due to its supposed ability to increase serotonin levels.1 2
Did you know? 
The amount of time glycine spends in the body (its half-life) has been found to be dose dependent and range from roughly 0.5 to 4 hours.
3

How Glycine Might Help Post Workout Formulas
Supporting muscle protein synthesis
Like other protein-forming amino acids, glycine plays a part in maintaining and building muscle, especially when combined with resistance training. In addition, limited research suggests that glycine might be capable of enhancing the activity of leucine – the only amino acid known to directly stimulate muscle protein synthesis – in the context of muscle-wasting conditions such as a calorie-restricted diet. 4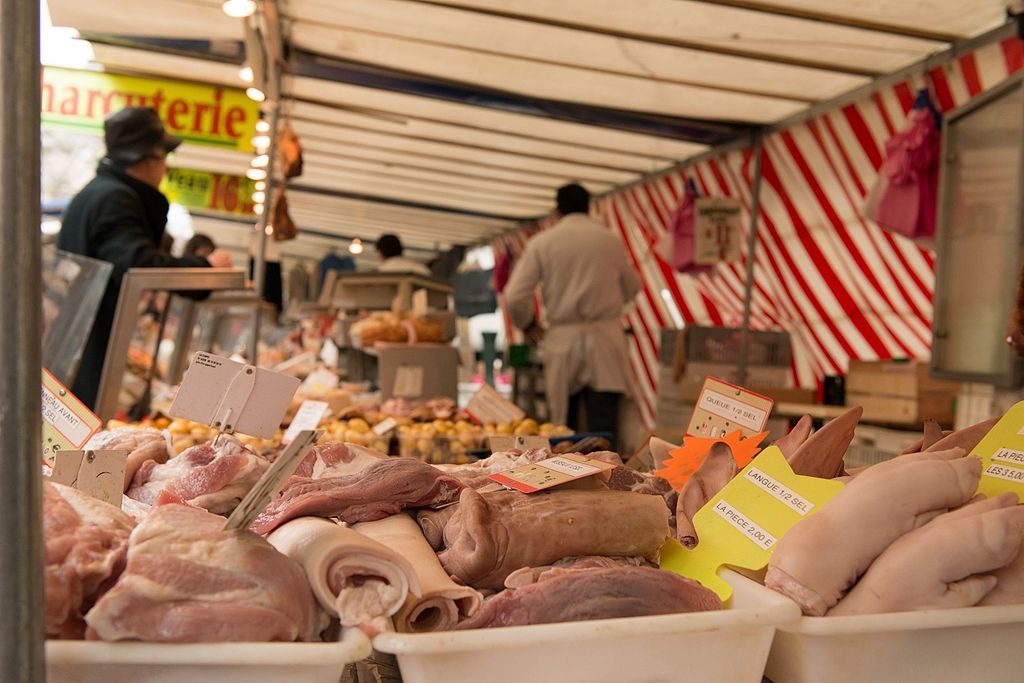 Glycine's Proposed Post Workout Benefits & Uses
Glycine is sometimes supplemented by bodybuilders to help improve muscle recovery and prevent muscle loss during cutting diets. However, both of these potential benefits of glycine remain controversial because they have yet to be confirmed in clinical studies. Indeed, the only existing research data shows that glycine can help preserve muscle mass in conditions of illness and/or muscle-wasting in animals. In addition, it's important to note that glycine is naturally present in protein-rich foods and protein supplements.
There is far more evidence for the use of glycine as a sleep aid.
Glycine
 may improve subjective sleep quality and reduce occurrences of insomnia, especially in people with difficulty sleeping.
5
Research
Animal Research
There is very little research into glycine's use as a workout supplement, and the only existing evidence suggests that it can help counter muscle damage and wasting during illness, injury, or dieting.
Glycine (1 g/kg) may preserve muscle and speed fat loss while dieting
In this investigation, obese mice on a calorie restriction (CR) diet were supplemented with either glycine (1 g/kg body weight), or alanine for 8 weeks. Compared to the alanine group, the glycine group increased the amount of quadricep muscle preserved (4%) and the amount of fat mass lost (14%). In addition, the expression of inflammatory genes were lower, while that of metabolic genes was higher in the glycine group, indicating less inflammation and protein breakdown.
The study concluded that "glycine supplementation during CR may be beneficial for preserving muscle mass and stimulating loss of adipose tissue."6
Glycine (2.2%) may preserve function and reduce necrosis in injured muscles
In this randomized, controlled investigation, 12 dogs with muscle injury were given either 2.2 percent glycine (GLY) or a control. Glycine was shown to benefit muscle mass and function compared to the control: maximal muscle force was 712.5 ± 68 g for glycine and 511 ± 27.91 g for the control; muscle necrosis, or breakdown, was 30 ± 3.7% for glycine and 63 ± 10% for the control; energy (ATP) levels were 0.21 ± 0.08 nmol/mg of wet tissue weight for glycine and 0.07 ± 0.03 nmol/mg in the control.
The study concluded that "GLY preserves muscle function, decreases edema and the amount of muscle necrosis and preserves energy stores in this canine model."7
Human Research
There are currently no clinical studies demonstrating the effectiveness of glycine in post workout formulas.
Dosage for Post Workout
Typical supplemental capsules range from 500 – 1000 mg, taken at a total of 3 grams daily
Supplements in Review Says
We do not recommend supplementing glycine.

While you shouldn't stop taking your post-workout formula if it contains glycine, there's currently no research evidence that glycine supplementation does anything for healthy, exercising adults, especially when you consider that glycine is already present in foods and protein supplements.