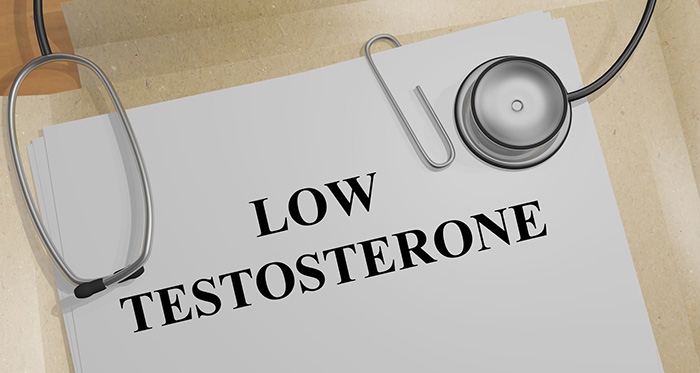 Testosterone is a crucial factor in men's masculinity, but did you know that it also plays a major role in overall male health?
Levels of this essential hormone typically start to decline with age, and, by age 45, roughly 40% of all men have low testosterone, a condition that may, in extreme cases, lead to a condition called hypogonadism in which a man's testes shrink and breasts develop.1
Since optimal testosterone levels are closely linked to ideal wellness, it's no surprise, then, that low-test is associated with a number of other (negative) physical and mental changes that are far more insidious than hypogonadism. The signs of androgen decline often occur together, and are all too familiar to many men over the age of 40.
Here are five of the most widespread & significant low-T symptoms: