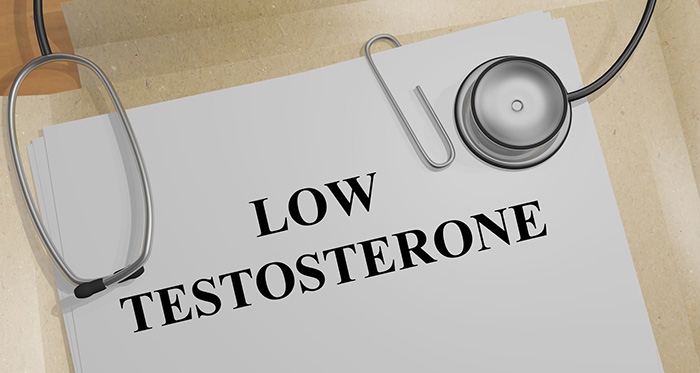 Testosterone is a crucial factor in men's masculinity, but did you know that it also plays a major role in overall male health?
Levels of this essential hormone typically start to decline with age, and, by age 45, roughly 40% of all men have low testosterone, a condition that may, in extreme cases, lead to a condition called hypogonadism in which a man's testes shrink and breasts develop.1
Since optimal testosterone levels are closely linked to ideal wellness, it's no surprise, then, that low-test is associated with a number of other (negative) physical and mental changes that are far more insidious than hypogonadism. The signs of androgen decline often occur together, and are all too familiar to many men over the age of 40.
Here are five of the most widespread & significant low-T symptoms:
Fitness Decline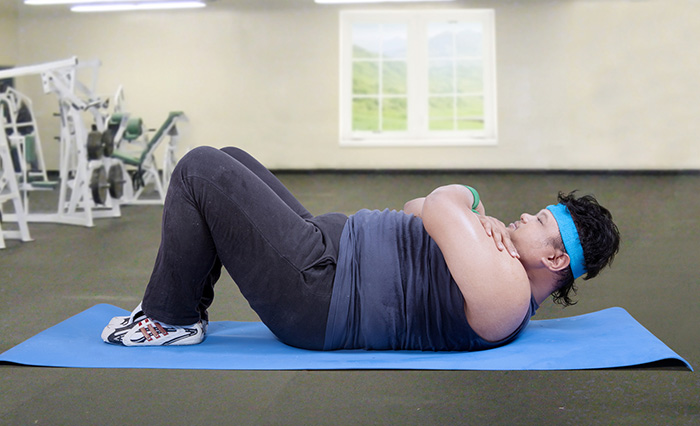 As you get older, staying fit gets tougher. Not only is it more of a challenge to build muscle, it can also be increasingly difficult to shake off any extra pounds that you pack on. It's bad enough that your metabolism isn't humming along as well as it used to, but when low-T enters the picture, it's a real sucker punch to your efforts to stay trim.
Studies have indicated that the wider a man's waist is, the lower his testosterone levels are likely to be.2 And, to hit the point home, recent research has shown that, in men, low-T leads to more adipose tissue – in other words, fat – causing further havoc for an already-taxed metabolic system.3 An additional effect of extra fat on the torso? The most dreaded sign of flabbiness – man boobs, which are an indication of the aforementioned hypogonadism that sometimes occurs with low T.
The final knockout that accompanies low-testosterone-triggered weight gain is muscle loss. Researchers have found that as testosterone diminishes in the male body, muscle mass follows suit.4 The result keeps strength on a down trajectory and weight accumulation on the rise, creating a unfortunate cycle that becomes increasingly difficult to escape.
Muddy Thinking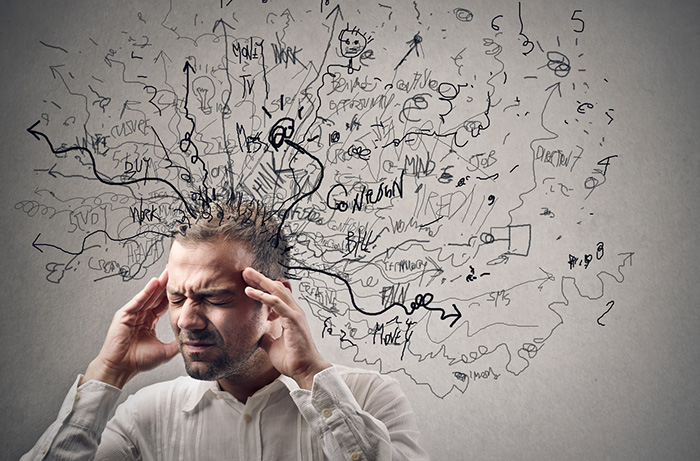 Low testosterone levels also affect mental health, often resulting in brain fog, where clear thought can get lost in the haze. Studies have suggested the hormone has a neuroprotective effect, and that lessened amounts of testosterone in the body could be linked to gradually drifting into cognitive decline, particularly Alzheimer's and its memory-sapping effects, as well as dementia.5
Even with predominantly age-related issues out of the picture, low-T has been associated with a lack of concentration and a downturn in mood, including anxiety, irritability, and depression.6
For those concerned about keeping up sharp cognition and a positive sense of well-being, maintaining optimal testosterone levels is key. For this reason, some of the newer testosterone stack supplements are formulated with brain boosters; a separate nootropic supplement also makes sense as a complement to testosterone-support strategies for better mental performance.
Sexual Performance Problems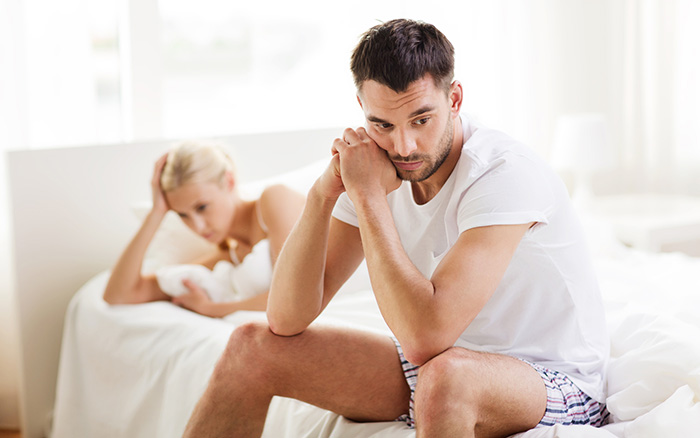 It's well established that testosterone is a major physical component in all things manly, and this especially holds true with sexual virility. In terms of straight-up sex drive, low-T is an indicator that your car is on "park" and your libido is set for "idle."
Research has shown that low testosterone is a prominent factor in erectile dysfunction, and reduced libido is also associated with diminished levels of the masculine hormone.7 Not surprisingly, low-T may also adversely affect male fertility.8
Sex drive may be restored as testosterone levels normalize, however — as a result, many testosterone-targeted nutritional supplements feature nutrients that have multiple benefits for both hormone status and male sexual performance. More on testosterone boosters for libido
Ebbing Energy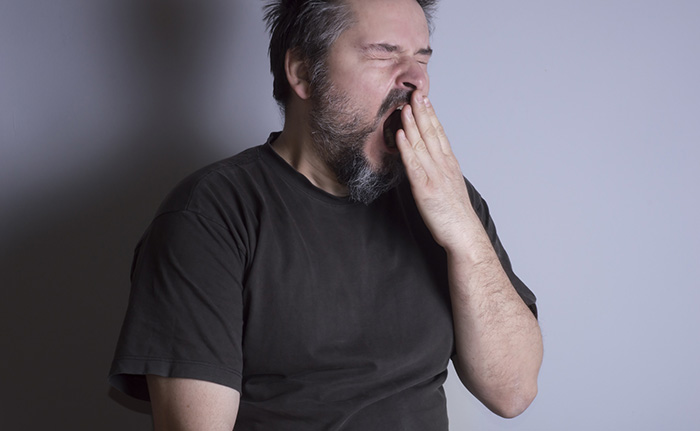 If low testosterone had a mascot, it might just be a wet noodle – and that's not just because of its sexual side effects. Underwhelming levels of the hormone are closely related to a general limp and weary feeling – the sensation that you've been sapped of energy.
Studies have shown that testosterone is a predictor for fatigue, and reduced levels are associated with waning vigor.9 Compounding this issue is the link between low-T and restless slumber, with insomnia and related sleep disturbances called out as negative correlations that wear down and hold back a thriving quality of life.10
Restoring testosterone to healthy levels may be reflected in improved sleep quality. This appears to unlock additional manly benefits, as deep, restful sleep is when the most testosterone synthesis and anabolic muscle-building occurs.
Weak Bones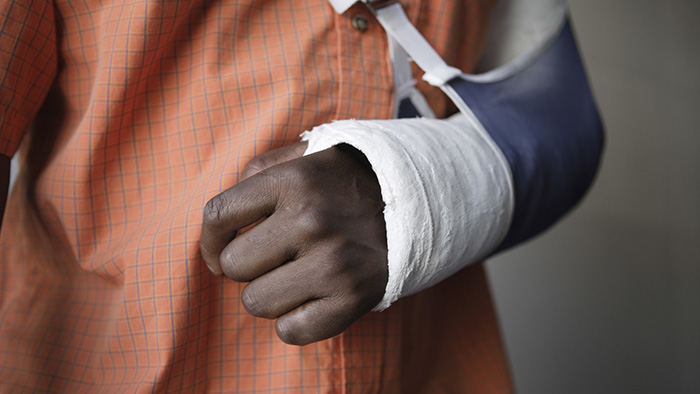 When most people think of osteoporosis, a common image is that of a frail elderly woman, since the ailment is largely considered a feminine disease due to its prominence in senior women. However, when loss of bone mass becomes evident in men, medical experts often turn to their most likely suspect – low testosterone.11
This shouldn't be too surprising – after all, in women, this decrease in bone density and strength is tied to the hormonal shift following menopause. In men, bone loss is also connected to a change in hormones, but, in this case, the culprit is a reduced level of testosterone.
The Turnaround: Testosterone Rebound
Do any of these symptoms seem familiar? If they do, you don't just have to accept your low-T fate – there are numerous options available to help get higher levels of testosterone back into your life.
Steroids and their close counterparts, prohormones, have been prized by bodybuilders and others drawn to high-intensity activity, but almost all of these T-pumped performance enhancers have been outlawed by the Designer Anabolic Steroid Control Act of 2014, along with earlier legislation.
Warning
: As if you needed more reasons to avoid steroids and prohormones for testosterone, remember that these substances also have a track record of nasty side effects, ranging from the embarrassingly emasculating (remember that annoying guy nemesis,
man boobs
?) to the downright dangerous (an increased risk of heart problems).
12
On the approved and legal side of the drug market, there are many prescription testosterone products available. However, as recently as May 2015, the FDA has warned that these medications carry considerable health concerns, including an elevated risk of stroke and heart attack.13
Thankfully, the options for enhancing your testosterone aren't that limited. Among the legitimate and sensible possibilities for encouraging a T-rebound are several research backed nutrients found in testosterone supplements. These so-called "T-boosters" include:
Vitamins: Of the numerous vitamins available, vitamin B6 and vitamin D have been linked to increased T in various studies.14
Minerals: Exercise-related research has pinpointed zinc and magnesium as two minerals with notable beneficial ties to testosterone.15
Herbs: Certain botanicals have been used for centuries to encourage testosterone levels. Among these are Mucuna pruriens (velvet bean) and tongkat ali (longjack), which have both been studied for their apparent T-supporting tendencies.16
And, at the risk of stating the obvious, exercise–especially strength training performed in the evening–is well-proven to give a big boost to testosterone levels. If you're already working out to raise your manly status, check out this article on the best testosterone boosters for bodybuilders, specifically.
Conclusion
If you already have concerns about your testosterone status, you likely recognize several of the low-T symptoms discussed in this article. But you don't have to let your testosterone go down without a fight.
With testosterone-conscious lifestyle changes that maneuver away from testosterone-sapping factors, adopting diet and exercise patterns designed to promote healthier testosterone production, and augmenting your program with research backed testosterone-booster nutrients, you can take many steps now to help realize your manliest possible future.