Testosterone benefits never go out of style, but increasing consumer awareness of natural T support is poised to make 2017 a banner year for testosterone supplements.
Young athletes boost test for anabolic muscle growth. Men over age 40 take testosterone supplements to restore youthful androgen status for a trimmer midsection, greater sex drive, enhanced energy and more. Women also take testosterone supplements to address Low-T issues.
In recent years, supplement manufacturers have started formulating testosterone stacks that are customized for these different lifestyles and purposes – a trend that will continue in 2017.
And, since the testosterone category has past credibility issues, 2017 will also bring increased scrutiny of T-booster products' quality. In response, more manufacturers are using premium ingredients and standardized herbal extracts – which may take testosterone supplements' safety, efficacy and credibility to a new level in 2017.
Ashwagandha: Higher Test via Lower Stress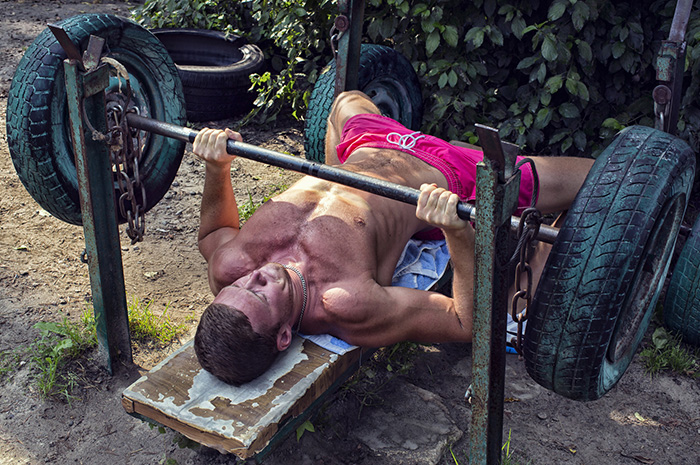 This traditional Ayurvedic herb is associated with male strength, virility, muscle development and libido — all of which may reflect healthier testosterone levels. While these masculine health benefits make sense in a testosterone supplement, it is Ashwagandha's stress-fighting activity that positions it as a strong T-booster ingredient for 2017.
Recent research has linked cortisol – the hormone that is released during stress – to inhibited testosterone production, low sex drive, and fertility problems. Global stress levels are expected to continue rising in 2017, potentially worsening stress-induced T decline. High-dose ashwagandha seems well-suited to help: It has been shown in research to bring up to a 32% reduction in cortisol, as well as up to a 20% increase in testosterone.
Ashwagandha's rise may be strengthened by KSM-66® – a patented form of ashwagandha that is standardized to supply 5% withanolides (the root's active ingredient), has undergone safety testing, and has been studied in 11 well-designed human clinical trials. One of those clinical trials found that KSM-66® ashwagandha may testosterone levels by as much as 17%.
These quality markers, research-backed benefits, and complementary support for strength, training and performance position ashwagandha – especially as KSM-66® — as a testosterone ingredient to look for in 2017. More on Ashwagandha
D-Aspartic Acid (DAA): Full-Spectrum Sex Hormone Support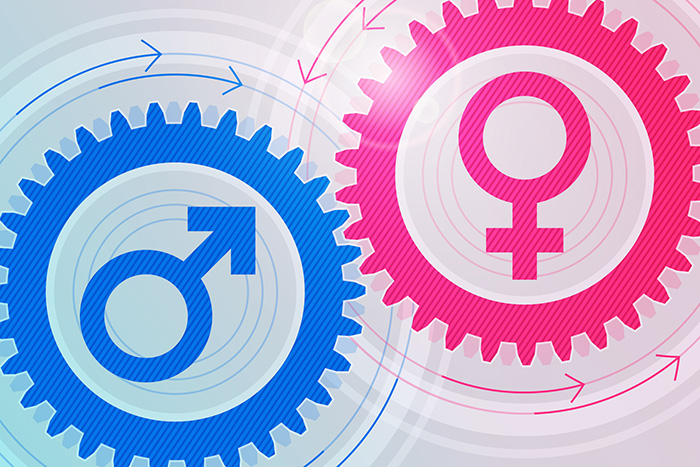 D-aspartic acid is a direct sex hormone booster, supporting testosterone (along with estrogen and other sex hormones) at several points in the endocrine system. DAA also appears to have close ties to male reproductive health, and has been shown in animal research to boost sperm count by 160%.
DAA has a caveat: Its potent sex hormone activity works across the board, raising both male and female hormones.  Since it increases testosterone more than estrogen, DAA still brings a net gain for masculine hormones: Researchers from one study reported that DAA supplementation helped increase testosterone by 42% in 12 days.
DAA is set for a big 2017, in part due to these evidence-backed results. Even though the study behind DAA's 42% increase in T is small and early, the mere fact that it exists strengthens DAA's position in a category where research is sometimes hard to come by. The significant, fast-acting testosterone effects in this early study are compelling even with the disclaimer; as a result, expect more supplement manufacturers to use DAA in testosterone stacks in the future.
Quality supplements will always stack DAA with anti-estrogen nutrients, including the next testosterone nutrient on this list. This step keeps DAA's female hormone boosts in check while enabling its androgenic effects to reach their full potential. A small handful of top-shelf testosterone supplements have also started using an advanced form of DAA called D-AA-CC, which is believed to have potency and bioavailability advantages. More on D-Aspartic Acid
Luteolin: Anti-Estrogen Botanical & DAA Enhancer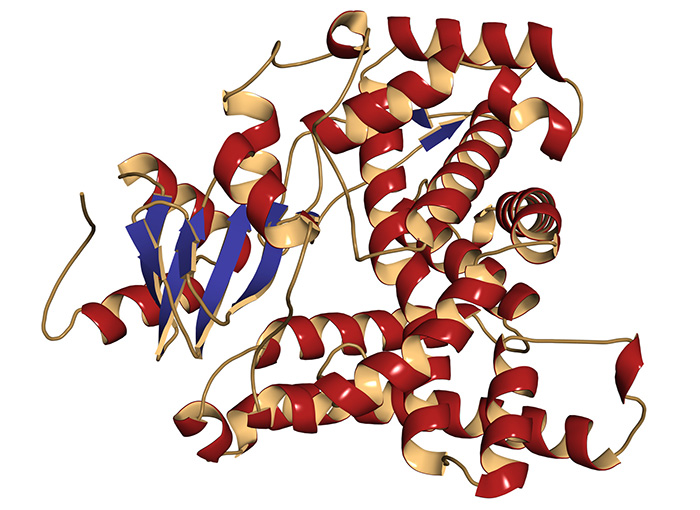 Luteolin is a botanical antioxidant that does not directly increase testosterone. It does, however, show promise as an effective natural aromatase inhibitor that may neutralize the enzyme that converts testosterone into estrogen. In theory, this bioactivity helps to protect and sustain circulating free testosterone, keeping androgen levels high and estrogen levels low.
Luteolin may ride the coattails of DAA to prominence in 2017 because its anti-estrogen activity makes DAA more effective at boosting testosterone. Evidence is early, but strong enough to warrant Lutein's inclusion in testosterone supplements that are driven by DAA, or other sophisticated formulations that address testosterone from multiple angles – including estrogen regulation. More on Luteolin
Mucuna Pruriens: Testosterone/Growth Hormone/Nootropic Hybrid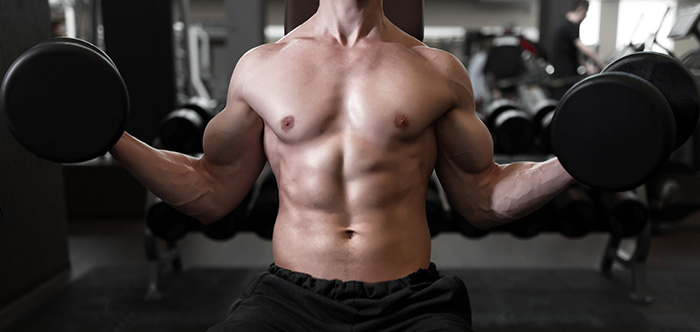 Also known as velvet bean, Mucuna pruriens supplies an active ingredient called L-DOPA that appears to increase testosterone along with T-helpers follicle stimulating hormone (FSH) and luteinizing hormone (LH). Another key bioactivity of L-dopa is that it blocks the release of prolactin, a female hormone that diminishes testosterone levels.
Mucuna Pruriens is a leading testosterone nutrient for 2017 primarily due to its relatively extensive research history. Several animal studies have linked Mucuna to testosterone benefits; human studies have demonstrated benefits related to sperm quality and virility.
Mucuna Pruriens also stands out because its L-DOPA active ingredient has additional benefits for growth hormone and serves as a precursor for dopamine, a neurotransmitter for sharp mental performance. These additional benefits work well with 2017 formulation trends that combine testosterone, sports nutrition and nootropic nutrients to optimize performance.
Coleus Forskohlii (Forskolin): Testosterone-Targeted Fat Loss Agent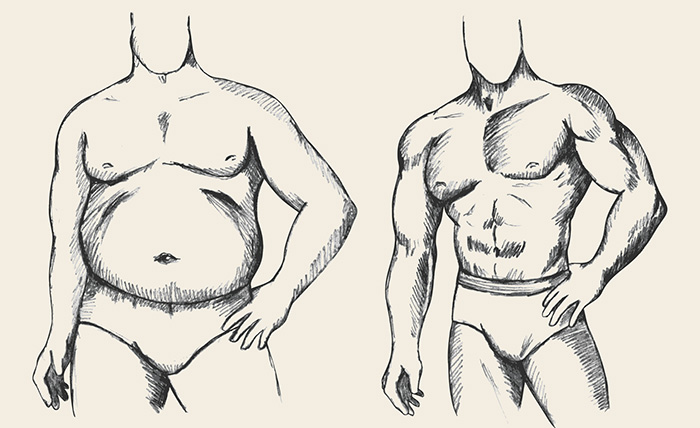 This herb supplies an active ingredient called forskolin in that is generating a buzz for its potential to assist with weight loss and testosterone at the same time. Some research has shown that forskolin alone elicits favorable changes in body composition, effectively reducing body fat percentage. Forskolin has also been found to significantly increase blood testosterone while promoting bone mass.
Many men experiencing age-related decline are motivated to raise their T levels because they want testosterone's weight loss benefits. Younger athletes and bodybuilders also benefit from weight loss benefits during shredding and cutting phases. Forskolin's targeted testosterone-driven weight loss benefits appeal to both these groups, positioning it as a top testosterone nutrient for 2017.
As a bonus, like Mucuna's L-Dopa, Coleus forskohlii's forskolin has nootropic properties that work well in advanced hybrid testosterone formulas.
Shilajit: Ayurvedic Tonic for Test & Peak Masculine Performance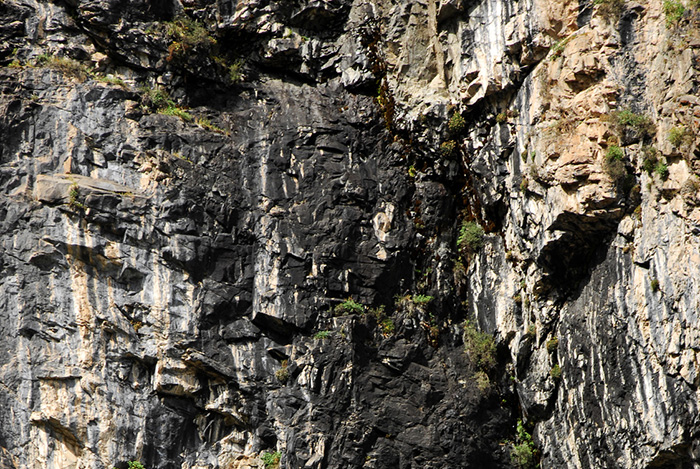 Known as the "Destroyer of Weakness" in Sanskrit, this herb has long been used as a tonic in India's Ayurvedic system of wellness. In more recent years, focus on the herb has sharpened on potential benefits for several areas of masculine wellness, including testosterone. Now, it is showing up as a featured ingredient in testosterone stacks of a few industry leading manufacturers.
Shilajit is trending upward in 2017 in part due to research that associated Shilajit with a highly significant 23.5% increase in serum testosterone, along with a 9.4% increase in T-helping follicle-stimulating hormone in men with low sperm count. Another early study published in 2016 showed it significantly increased free testosterone, total testosterone, and dehydroepiandrosterone, a potent steroid hormone with androgenic effects.
These benefits, combined with its reputation as a physical performance enhancer, adaptogen stress fighter, and "destroyer of weakness," position Shilajit as the type of multi-tasking testosterone and masculine wellness herb that many male athletes are looking for in 2017. Shilajit's exotic nature and Ayurvedic pedigree help; the herb has a compelling backstory to match its impressive testosterone potential.
Oyster Extract: Naturally Occurring Testosterone Stack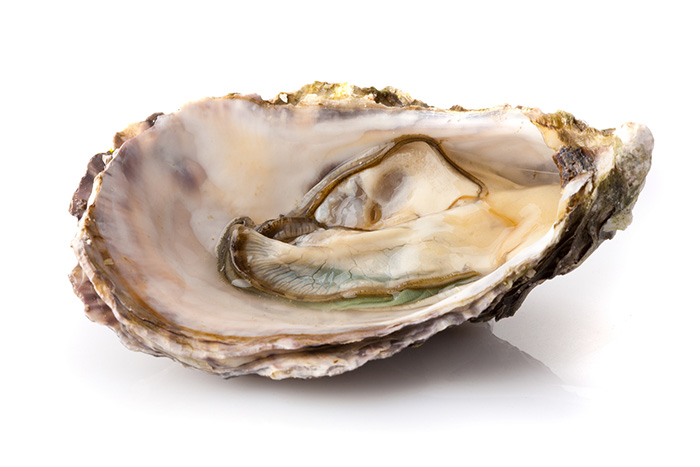 Oysters are perhaps the most famous food for enhancing male virility. As it turns out, testosterone may be one reason why: Oysters are like self-contained natural testosterone stacks, supplying high levels of T-boosters like zinc, B vitamins, D-aspartic acid, and others.
Oyster extract has always been part of the manly vitality nutrition regimen, but due to societal changes, will likely see a bump in popularity during 2017. Many consumers, including the bodybuilders, athletes, weekend warriors and middle-aged men seeking testosterone support, are trending towards cleaner lifestyles. Men are avoiding unnecessary additives, synthetics colors, and genetically modified foods. Instead, they are going back to basics, seeking nutrition in its whole food form.
The oyster appeals to this sensibility: Rather than supplying testosterone core nutrients in unknown synthetic forms, it supplies them in forms and ratios that exist in nature. Any advantages to this approach are theoretical at best – but as a natural and organic testosterone booster complex, oyster extract has the right kind of backstory for success in 2017.
Zinc: Masculine Essential for Test, Strength & Virility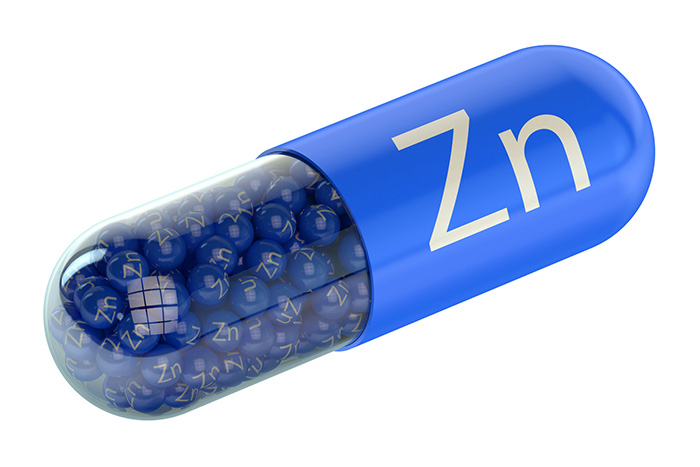 Continuing the back to basics theme, zinc is a must-have "foundation" testosterone booster ingredient for 2017. Zinc is a multi-dimensional T-boosting mineral: It provides raw materials for T formation, signals for testosterone synthesis, and fights the female prolactin hormone that can diminish overall T levels. Zinc is also strongly associated with sperm quality, male virility, and physical performance – reinforcing its place as a core nutrient in any masculine health regimen.
So why will zinc be big in 2017? Awareness seems to be growing that despite zinc's importance, many men simply don't get enough — mild zinc deficiency is fairly common. Complicating matters, the caffeine and protein that are ubiquitous in sports nutrition supplements may interfere with zinc absorption, presenting a challenge to younger athletes and bodybuilders. Zinc absorption may also be negatively impacted by the aging process, potentially limiting its bioavailability in the mature men who are already in age-related testosterone decline.
In 2017, expect to see a greater emphasis on not just the presence of zinc in testosterone supplements, but the form of zinc as well – as efficient absorption becomes the new priority. High-quality, bioavailable and well-tolerated forms to look out for in 2017 include zinc picolinate, zinc gluconate and zinc citrate. More on Zinc
Magnesium: Key T Mineral Many Mature Men are Missing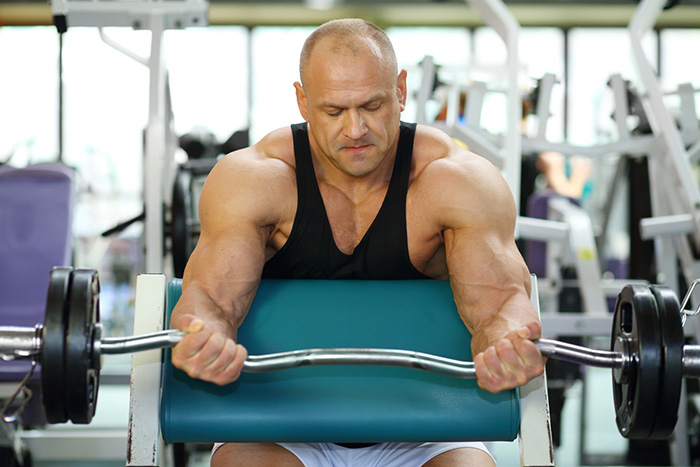 As an essential mineral, magnesium is involved in over 300 health supportive bioactivities in the body. It's easy to see how its effects on testosterone may be lost in the shuffle. Nevertheless, magnesium is regarded as an effective inhibitor of the T-killer sex hormone-binding globulin (SHBG).
By neutralizing SHBG, magnesium protects testosterone from being "bound" and inactivated — resulting in higher concentrations of testosterone remaining in the bloodstream. Research has suggested that magnesium appears to increase testosterone in both sedentary and active individuals, with the active subjects associated with a 24% increase in total testosterone.
Magnesium is a top 2017 testosterone nutrient for mature men.  About 70% of adults fail to get enough magnesium, and magnesium gets harder to absorb with age. These factors make magnesium, already a key foundation nutrient for testosterone, even more important for men over age 40. As a bonus, additional evidence suggests that magnesium may promote anabolic growth hormone in older men, underscoring its potential for this key testosterone demographic.
As with zinc, expect to see a greater emphasis on highly absorbable magnesium forms in 2017, to best meet the needs of mature men. Magnesium citrate may be preferred for its superior bioavailability to other forms. More on magnesium
Stinging Nettle: Testosterone & Prostate Support in One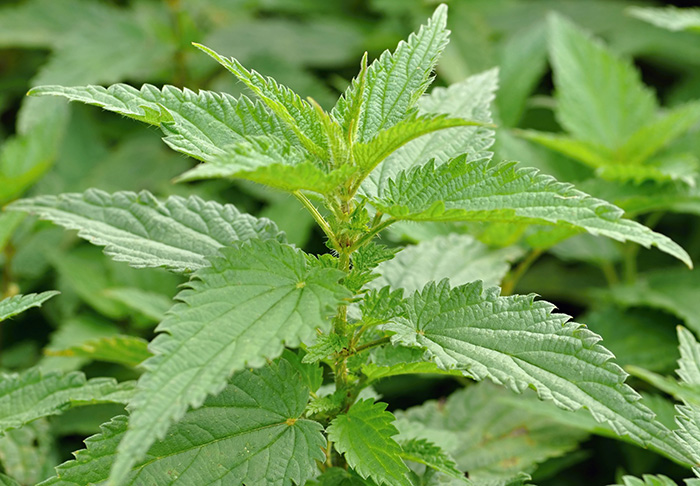 This traditional herb is an intriguing multitasker that, while not a direct testosterone booster, seems to help neutralize some of the more significant testosterone killers. In particular, animal research has suggested that stinging nettle may help to maintain serum testosterone by inhibiting aromatase, SHBG and 5-alpha-reductase.
In supplying multiple indirect testosterone supportive bioactivities, stinging nettle is a sensible choice for today's complex testosterone stacks, which often target testosterone from as many angles as possible. But stinging nettle's 5- alpha-reductase activity in particular holds additional promise for mature men: It is responsible for nettle's most well-known benefits for helping to maintain normal prostate size. Nettle's prostate support is further associated with urinary comfort and healthy sexual performance, nicely complementing its testosterone-supportive activity and matching well with the needs of mature men.
Nettle can strengthen any testosterone formulation, but its targeted benefits for the growing population of mature men with low T levels place it among the leading nutrients for testosterone support in 2017. More on Stinging Nettle
Conclusion
For more information on testosterone ingredients and the supplements that provide them, read our: