Human Research
ze: 18pt;">
Backed by dozens of human studies and known for its high quality, Carnipure® is the most trusted L-carnitine supplement available.

Carnipure is a high-quality brand of the amino acid derivative L-carnitine that is used in workout, fat loss, and many other supplements. This review highlights several advantages of Carnipure over basic L-carnitine:
Patented. Carnipure is the only L-carnitine product patented to enhance exercise recovery, cognition, and boost testosterone.
Clinically Researched. Carnipure is backed by decades of human research, particularly in the field of workout recovery.
Established. Carnipure has been produced for over 30 years by Lonza, a Swiss company known for manufacturing high-quality ingredients for the pharmaceutical and healthcare industries.
<
Overview
Carnipure is a branded form of L-carnitine produced by the Swiss biotech company Lonza. L-Carnitine is a nutrient whose main role is to transport fatty acids into a cell's mitochondria where they can be burned to produce energy, a major component of energy production.
This biological mechanism helps generate energy from fat, supports endurance during exercise, improves exercise recovery, and provides heart and immune cells with energy. Although L-carnitine deficiency is rare, supplementing this nutrient can be beneficial for athletes, older adults, pregnant women, vegetarians, and people looking to lose weight.
Indeed, Carnipure (and basic L-carnitine) is commonly used in pre and post workout products, as well as fat burner, energy, nootropic, and testosterone supplements, making it one of the most versatile nutrients available.
What makes Carnipure superior to standard L-carnitine is the fact that:
It is made through a patented process that yields high quality & potency L-carnitine
It is backed by numerous human studies
Carnipure comes in three forms: Carnipure crystalline (pure L-carnitine), Carnipure ALC (acetyl-L-carnitine, the form preferred for nootropic uses) and Carnipure L-tartrate (a salt containing 68% L-carnitine and 32% L-tartaric acid).
Did you know? The human body contains about 20 – 25 g of L-carnitine, most of which is present in muscle, and smaller quantities in other tissues with high energy needs such as heart, liver, brain, and immune cells. L-Carnitine can also be obtained from dietary sources, with red meat and other protein-rich foods containing particularly high amounts.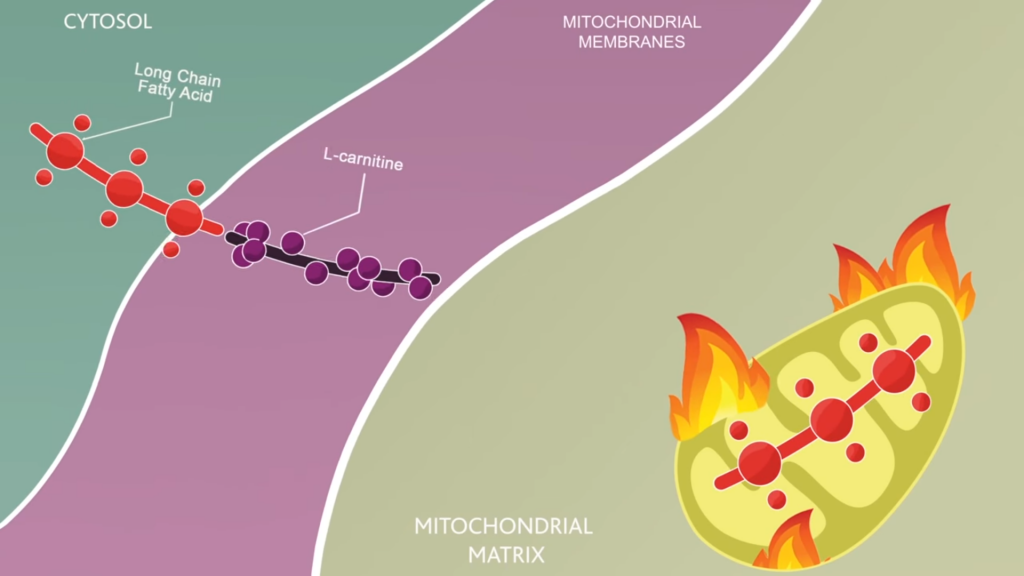 <
Carnipure Patents
<
Improving Exercise Recovery
This patent (US No. 20150359769) describes the use of Carnipure for enhancing exercise recovery through reducing muscle damage and exercise-induced oxidative stress in healthy adults. Carnipure's effectiveness under this patent is backed by lowered markers of muscle damage and oxidative stress in the blood.
<
Reducing Mental Fatigue and Enhancing Cognitive Function
The second major patent (US No. 20140107201) for Carnipure focuses on nootropic benefits: alleviating mental fatigue and enhancing cognitive function. Under this patent, Carnipure is used in its ALC (acetyl-L-carnitine) form.
<
Raising Testosterone Levels
Another patented use of Carnipure – especially in its ALC form – is to increase testosterone levels. This patent (WO No. 2002069956) claims that Carnipure can:
Increase resting testosterone levels
Alleviate the drop in testosterone that follows resistance exercise
Alleviate the drop in T that follows eating, especially after high-fat meals
Other Carnipure Patents

p>In addition, Lonza has numerous patents for the production of Carnipure through various methods. The most important of these patents details the production of a solid, stable, salt form of Carnipure (L-carnitine-L-tartrate) that can be easily integrated into dietary supplements (US Patent No. 6080786 & 5073376).

Carnipure Nutritional Supplement Uses

p>Products containing Carnipure are used by a wide range of individuals including athletes, people looking to lose weight, pregnant and breastfeeding women, older adults, and vegetarians. Carnipure is most often added to:

Post Workout Supplements

p>Carnipure is most commonly used in multi-ingredient post-workout supplements and drinks meant to promote exercise recovery, especially in the context of bodybuilding. Its specific, research-backed benefits include increased blood flow, reduction of exercise-induced oxidative stress, and decreased muscle damage and soreness, all of which contribute to better recovery from exercise.

Pre Workout Supplements

p>Although not as widespread as its use in recovery products, Carnipure can also be added to pre-workout formulas. This is due to the fact that it has been shown to enhance endurance exercise performance and delay fatigue, making it a useful addition to supplements aimed at improving aerobic training.

Fat Loss Supplements

p>Fat burners used by both everyday individuals and athletes frequently utilize Carnipure as an ingredient because it can increase fat oxidation (the usage of fat for energy) at rest and especially during exercise. However, while this mechanism of action can theoretically promote the loss of body fat, there are currently no studies demonstrating actual weight loss with Carnipure alone, and Lonza themselves recommend taking Carnipure alongside dieting and exercise.

Nootropic Supplements

p>Less frequently, Carnipure may also appear in nootropic supplements. In such cases, it is used in the acetyl-L-carnitine (ALC) Carnipure form, which has the advantage of being able to cross the blood-brain barrier. This allows it to support brain energy production and the synthesis of the neurotransmitter acetylcholine, effects which may help with Alzheimer's and contribute to overall cognitive health.

Energy Supplements

p>Given its essential role in energy production, it's not surprising that L-carnitine and by extent Carnipure can also be used as an energy-boosting ingredient. In particular, there is some early evidence that L-carnitine supplementation can help with chronic fatigue syndrome and increase energy levels in older adults.

Did you know? L-carnitine is often supplemented to help with heart-related problems such as angina, a use explained by the fact that the heart derives about 70% of its energy from fatty acids.

Testosterone Supplements

p>Carnipure can also theoretically be used in testosterone-boosting supplements because:
There is some evidence that L-carnitine protects testicular function through reducing oxidative stress and supporting sperm health
Carnipure in particular has been demonstrated to increase the number of androgen (testosterone) receptors, which could theoretically make muscle more receptive to testosterone
Carnipure may also slightly increase levels of luteinizing hormone which signals for T production
Thyroid Supplements

p>Another theoretical use for Carnipure is in supplements used to alleviate hyperthroidism – an overactive thyroid gland. This is due to the fact that L-carnitine may prevent thyroid hormone from entering cells.

Carnipure Brand Advantages

h4>Carnipure is the most popular, top-reviewed form of L-carnitine on the market because it is:
High quality: Carnipure is created through patented processes that yield high quality L-carnitine; in addition, Carnipure's L-tartrate salt form has the highest concentration of L-carnitine (68%) of any carnitine salt product
Research-backed: Carnipure has been examined in dozens of research studies, making it one of the most scientifically-tested branded ingredients on the supplement market
Safe: Carnipure is recognized as a safe ingredient by the FDA, EFSA (European Food Safety Authority), and other food safety governing bodies; its safety is further supported by its inclusion in infant formulas for over 30 years
Carnipure Research

h3>Human Research

Carnipure is backed by dozens of peer-reviewed scientific articles highlighting its exercise recovery and performance benefits and potential for promoting fat loss. In addition, plain L-carnitine has been examined in thousands of research studies, making it one of the most researched substances in the world.

Carnipure (2 g carnitine) may aid exercise recovery

This randomized, double-blind, placebo-controlled study looked at the effects of L-carnitine L-tartrate (LCLT) on muscle recovery. Ten men with resistance training experience took placebo or LCLT containing 2 g carnitine daily for 3 weeks, and performed 5 sets of 15-20 squat repetitions 2 days after. They changed groups and repeated the experiment again a week later. The study found that when the men were taking LCLT their levels of malondialdehyde – a marker of oxidative stress – returned to normal faster,  in addition to lower (41 – 45%) levels of muscle disruption, suggesting improved exercise recovery.

Carnipure (1.36 g carnitine) plus carb drink appears to raise muscle carnitine levels and improve endurance exercise performance

This randomized, double-blind study tested the effects of LCLT supplementation on muscle carnitine levels and exercise performance. Fourteen men performed cycling tests in short succession – 30 min cycling at 50% of maximal oxygen capacity, 30 min at 80% capacity, and a 30 min performance trial – on 3 separate occasions.

After the first set of tests, they were given a carbohydrate drink (80 g) or the same carb drink plus LCLT (2 g) twice daily daily for 24 weeks. Compared to control, the LCLT group experienced a 21% rise in muscle carnitine levels, which was accompanied by improvement in several markers of exercise performance, such as 44% lower muscle lactate content and an 11% work output improvement from the initial cycling trial to the 3rd one.

Carnipure (3 g carnitine) appears to boost fat oxidation in healthy adults, which may aid fat loss

This study tested the effects of L-carnitine supplementation on fatty acid oxidation in 10 healthy, non-overweight adults. After being given L-carnitine (3 g) daily for 10 days, the study participants had a significant increase in the rate of long-chain fatty acid oxidation.

Carnipure (1.36 g carnitine) plus carb drink may help fight obesity by increasing fat oxidation with and without exercise

This study examined the effects of L-carnitine l-tartrate (LCLT) supplementation on energy metabolism. Twelve men exercised at 50% oxygen capacity for 30 min before and after 12 weeks of supplementation with a high-carb (80 g) drink or LCLT (2 g) plus the drink. The carnitine group experienced an increase in muscle carnitine (+20%) and markers of energy expenditure, and upregulation of genes involved in energy metabolism.  In addition, whereas the placebo group gained 1.8 kg of body fat, fat levels did not change in the carnitine group.

Carnipure (2 g carnitine) appears to support muscle recovery following exercise in middle-aged adults

This double-blind, placebo-controlled study looked at the effects of Carnipure tartrate (CT) on muscle performance and recovery in middle-aged adults. Eighteen adults were given placebo or CT carnitine (2 g) daily for 24 days, and changed groups a week later, performing 4 sets of 15 reps of squats after each 3 week period. Only the CT group experienced an improvement in markers of oxidative stress, muscle tissue damage, and soreness.

Carnipure (2 g carnitine) may promote muscle recovery by increasing androgen receptor content

This randomized, placebo-controlled study examined the effects of LCLT supplementation in the context of resistance exercise. Ten men with resistance training experience were given placebo or carnitine (2 g) daily for 21 days and performed resistance training followed by water intake or a meal.

After a week-long washout period, the groups were switched and the experiment was repeated again. The major finding was that LCLT supplementation increased AR content at rest (without exercise), and also slightly increased luteinizing hormone levels after training when combined with food, suggesting that this is one of the ways carnitine aids exercise recovery.
Carnipure Dosage

>
In standalone supplements, Carnipure is usually used in its salt form of L-carnitine-L-tartrate (LCLT) in doses containing 250 – 1000 mg carnitine
In multi-ingredient supplements, Carnipure LCLT typically comes in doses containing 500 mg of carnitine
Successful clinical trials of Carnipure most commonly use the LCLT form containing 2 g of carnitine total
Supplements in Review Recommendation>
Carnipure® containing 2 g L-carnitine.

Carnipure provides the highest quality, most research-backed form of L-carnitine. In addition to being patented, Carnipure is backed by solid research, especially in the field of workout nutrition.
Most studies use Carnipure doses that contain 2 g of L-carnitine. Although the precise dosage depends on the type of supplement and the form of Carnipure used, most successful studies use doses equivalent to 2 g of pure L-carnitine.