Human Research
ze: 18pt;">
Ferrochel® is the premier supplement for enhancing iron absorption and minimizing associated side effects.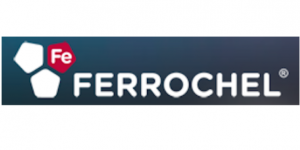 Ferrochel is an iron supplement designed to improve the absorption of iron while also decreasing the intensity of adverse side effects commonly associated with consuming iron. It offers various advantages over standard iron supplements:
Patented. The increased bioavailability and diminished gastric upset characteristic of Ferrochel stems from a proprietary binding process.
Researched. There is ample clinical research backing Ferrochel's capacity to boost iron absorption and counter iron deficiency.
Safe. Ferrochel is Generally Recognized As Safe by the U.S. Food and Drug Administration (FDA) and holds a myriad of other safety and kosher certifications.