Human Research
-section" id="evnol-preparation">EVNol preparation 18pt;">
Palm oil extract EVNol® has clinical backing for promoting brain, cardiovascular, skin, and liver health.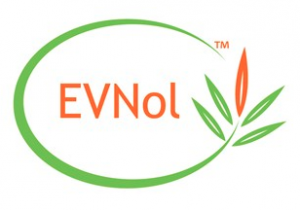 EVNol is a patented palm oil extract that offers a wide range of health benefits, including for the brain, heart, skin, and liver. This review covers its advantages over similar supplements, including the following:
Patented. EVNol hold exclusive rights to a proprietary method for extracting antioxidants, referred to as tocotrienols, from crude palm oil.
Certified. EVNol meets practically every safety certification available for supplements.
Clinically researched. Many large-scale, randomized, and controlled clinical studies have corroborated its various health benefits.
O
Overview

VNol, formerly known as Tocomin SupraBio, is a branded supplement that resembles vitamin E and is primarily composed of a tocotrienol complex (a combination of alpha, beta, gamma, and delta tocotrienols) extracted from fresh, virgin red palm oil. In addition to the tocotrienol complex, EVNol contains tocopherol, phytosterols, squalene, coenzyme Q10 (CoQ10), and various carotenoids that amplify its benefits. ExcelVite, formerly Carotech, is a Malaysia-based company that invented EVNol and remains its primary manufacturer.

Tocotrienols are present in barley, palm oil, and rice bran oil, and are also available as synthetic ingredients. Their popularity stems from their use in vitamin e supplements, which usually incorporate a mixture of tocotrienols with tocopherols. As one of the main components of the vitamin, tocotrienols are potent antioxidants that may facilitate fundamental metabolic processes and support healthy vision.

The tocotrienols of EVNol are extracted from crude palm oil via a proprietary process that offers markedly enhanced absorption compared with other tocotrienol extracts, which are often sourced from palm fatty acids or rice fatty acids. When taken regularly, EVNol has demonstrated a capacity to promote a variety of health benefits, from improving cardiovascular, brain, and liver well-being to fortifying the immune system.
How EVN
How EVNol Works

t-soluble ingredient, tocotrienols require a certain quantity of dietary fat for it to be absorbed by the body. EVNol is made up of a combination of oil and surfactant that allows the supplement to self-emulsify in the gastrointestinal tract — ultimately enabling absorption into the bloodstream, without the need for additional dietary fat intake or release during bile secretion.

Did you know?

The origin of EVNol, palm oil, holds a high content of the compound

beta-carotene

, which explains its reddish color. The carotenoid converts into

vitamin A

upon entering the body, after which it may strengthen immunity and

improve vision

.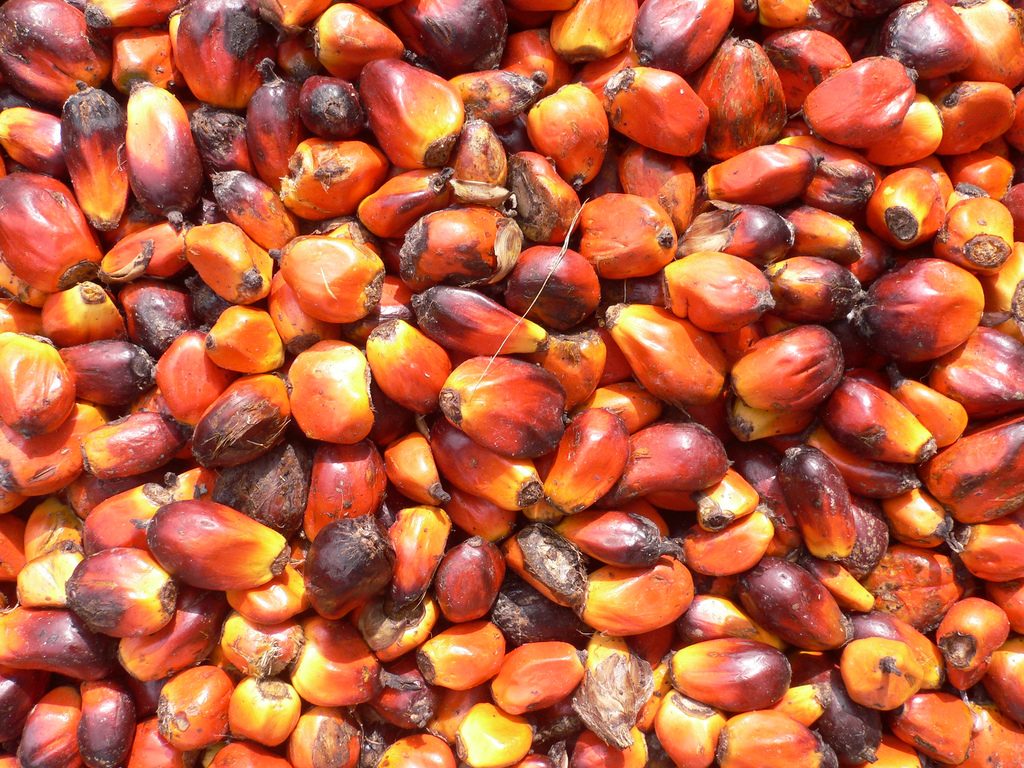 EVNol Pat
EVNol Patents

eparation

ExcelVite has developed a technique that uses an "ultrahigh vacuum" and extremely low temperatures to extract tocotrienols and carotenoids from crude palm oil. This molecular distillation process is covered under U.S. Patent 5157132 A.

The formulation of the various EVNol constituents into a self-emulsifying medium for enhanced absorption is also protected by U.S. Patent 6596306 B1.

More recently, a method specifically for isolating alpha-tocotrienol has been granted protection under U.S. Patent 8106223 B2, and another process for improving this extraction has been filed under WO 2012154613 A1.
Hair growth
Hair growth

ormula containing EVNol has been shown to promote hair growth and reducing hair loss in mammals (U.S. Patent 7211274 B2).

Tocotrienols such as those in EVNol have demonstrated an ability to alleviate the sharp stabbing pain felt by up to half of people with

diabetic neuropathy

through its anti-inflammatory and antioxidant properties.
EVNol Nutri
EVNol Nutritional Supplement Uses

l supplement, EVNol is safely used for a number of different health-related purposes.
Nootropic S
Nootropic Supplements

pable of crossing the blood-brain barrier and imparting its powerful antioxidant effects on the brain, and thus, support fundamental brain functions. Moreover, tocotrienols have been shown to enhance cognitive function and mitigate the growth of brain lesions, similar to many nootropics.
Cardiovascu
Cardiovascular Supplements

most common medical applications of EVNol is to improve cardiovascular health by lowering cholesterol, triglyceride, and cytokine levels.
Liver Suppl
Liver Supplements

f="https://supplementsinreview.com/liver/artichoke-liver/">artichoke and other liver supplements, EVNol may facilitate liver function and combat against related complications such as fatty liver.
Immune Supp
Immune Supplements

s may have an impact on strengthening the immune response, especially for combating certain toxins such as tetanus.
Skin Supple
Skin Supplements

se of EVNol is for promoting skin and hair growth. Research has verified its ability to bolster hair growth in humans and animals.
Vision Supp
Vision Supplements

;s high content of beta-carotene may indirectly support vision via its conversion into vitamin A.
EVNol Advanta
EVNol Advantages

n to generic palm oil extract supplements, EVNol has several advantages:
Clinical research: The diverse health benefits of EVNol are backed by clinical studies — some of which are large-scale, randomized, controlled investigations.
Patents: EVNol is a patented self emulsifying palm tocotrienol complex that ensures optimal tocotrienols oral absorption.
Accreditation: ExcelVite's laboratory holds 17025 accreditation from the International Organization for Standardization/International Electrotechnical Commission (ISO/ISE), which reflects its high quality. The manufacturing facilities are regularly inspected by the U.S. Food and Drug Administration (FDA), and the company is actively involved in the Roundtable of Sustainable Palm Oil (RSPO).
Certification: ExcelVite is the only GMP-certified and ISO-certified tocotrienol producer in the world. The company's branded ingredients are 100% non-GMO, non-soy, Kosher, and Halal.
EVNol Research
EVNol Research

3>

Numerous clinical trials have shown that EVNol supplementation is associated with an eclectic array of potential health benefits. Just a selection of these studies are detailed below.

EVNol (400 mg) may mitigate growth of brain lesions

In this double-blinded, randomized, placebo-controlled study, 121 adults with white matter lesions (WMLs) in the brain took either a placebo or 200 mg of EVNol (T3) twice a day for 2-year period. Whereas the volume of the brain lesions increased in the placebo group, it remained essentially unchanged for the EVNol group. The difference in volume change was statistically significant at the end of 2 years.
The researchers concluded that "T3 could attenuate the progression of WMLs … they can be used as a long-term supplement that may help to minimize injury of brain tissues particularly in the white matter region during an ischemic event."1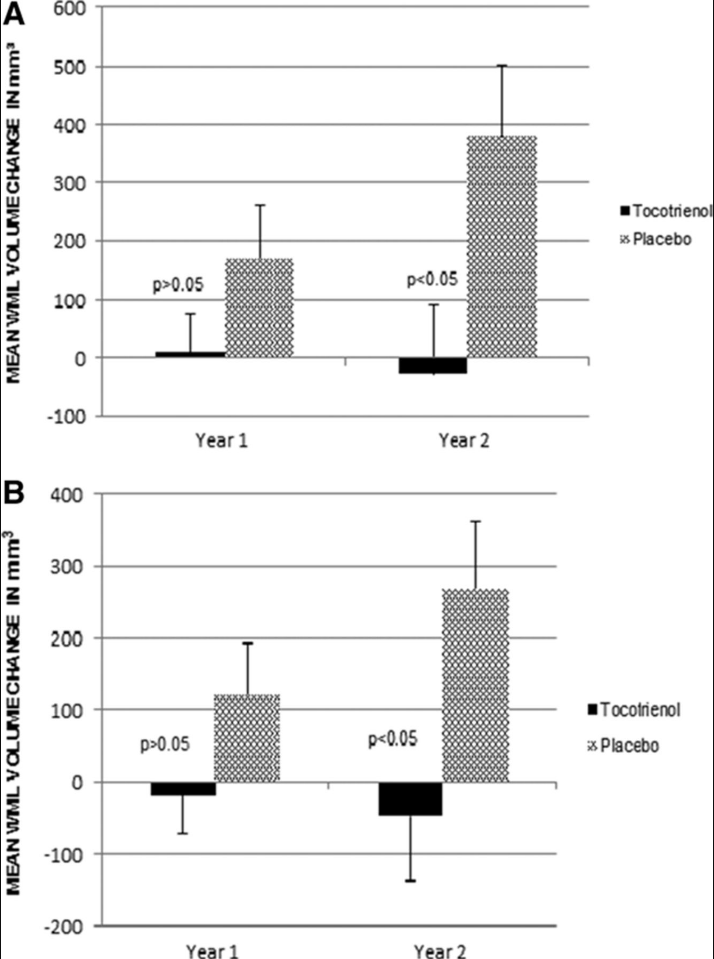 EVNol (300 mg) may help cholesterol levels
In this double-blinded, randomized, placebo-controlled investigation, 32 people with high cholesterol levels took 300 mg of either a soya bean placebo or EVNol every day for 6 months. Compared with the placebo group, the EVNol group had a 22-fold increase in tocotrienol levels that led to statistically significant decreases in "bad" cholesterol, or low-density lipoprotein (LDL) cholesterol. Total cholesterol fell by more than 10% and LDL cholesterol dropped by more than 17% in the EVNol group, whereas these levels stayed roughly the same for the placebo group.
The researchers concluded that "lowering of the total and LDL cholesterol levels in hypercholesterolemic subjects could be achieved through supplementation with mixed tocotrienols."2
EVNol (400 mg) may protect the liver of patients with a common liver disease
In this randomized, placebo-controlled investigation, 87 patients with nonalcoholic fatty liver disease (NAFLD) took either a placebo or 200 mg of EVNol twice a day for 1 year. The liver's ability to normalize the disease was significantly better for the EVNol group than the placebo group; and the EVNol group had a statistically significant increase in disease remission compared with the placebo group. There were 2 cases of worsening diseases in the placebo group, but none in the Tocomin group.
The researchers concluded that "this is the first clinical trial that showed the hepatoprotective effects of mixed palm tocotrienols in hypercholesterolemic adults with NAFLD."3
EVNol (100 mg) may increase hair count in people dealing with hair loss
In this randomized, placebo-controlled investigation, 38 people with alopecia took either a placebo or 2 servings of a 50 mg EVNol capsule every day for 8 months. The number of hairs on a predetermined area of the scalp had a statistically significant increase in the EVNol group (34.5%) compared with the placebo group (-0.1%).
The researchers concluded that "supplementation with tocotrienol capsules increases hair number in volunteers suffering from hair loss."4
EVNol (400 mg) may stimulate the immune system
In this double-blinded, randomized, placebo-controlled investigation, 108 women took either a placebo or 400 mg of EVNol (TRF) per day during a 2-month period. Blood samples of the participants revealed that EVNol significantly increased the production of immune molecules — including interferon-γ and interleukin-4 (IL-4) — compared with the placebo.
The researchers concluded that "TRF has immunostimulatory effects and potential clinical benefits to enhance immune response to vaccines."5
EVNol Dosage
Succ

EVNol Dosage

s have used from 100 – 400 mg of EVNol per day.
EVNol supplements are available as softgels or capsules with a wide range of daily serving sizes, from 50 – 1200 mg. They typically include 25.32% tocotrienols and 6.90% alpha-tocopherol.
Supplements in Review RecommSupplements in Review Recommendationbr/>
EVNol is the most clinically supported palm oil extract. Whereas the tocotrienol content of many generic vitamin E supplements come from palm fatty acids or rice fatty acids, the tocotrienol content of EVNol is sourced from crude palm oil via a proprietary extraction technique. The various health benefits of this high quality palm oil extract supplement is backed by dozens of clinical trials.
Serving sizes for EVNol vary based on individual needs. Start with 400 mg of EVNol for nootropic, immune-boosting, and liver-protecting effects, 300 mg for its cardiovascular benefits, and 100 mg to stimulate hair growth.