Human Research
ze: 18pt;">
AlphaSize® may be the safest form of alpha-GPC and have the most clinical backing for its cognition and performance-boosting effects.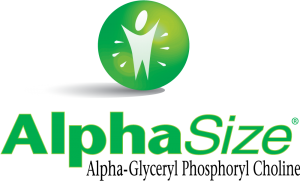 AlphaSize is an alpha-GPC supplement that is capable of elevating acetylcholine and growth hormone levels in the body. By increasing the availability of these compounds, the branded formulation aims to improve cognition, especially memory, as well as boost physical power output. There are several advantages of AlphaSize compared with other alpha-GPC supplements:
Clinically researched. A number of scientific articles have reported a myriad of positive effects after taking AlphaSize for mental and physical health.
Safe certified. AlphaSize upholds a status of "safe" from the U.S. Food and Drug Administration (FDA) and kosher certification from EarthKosher.
Specialty ingredients. The proprietary AlphaSize formulations are manufactured in-house and available in both solid and liquid forms.