QU995® offers the highest bioavailability of any quercetin supplement on the market.


QU995 is a modified version of the widely investigated bioflavonoid quercetin. This review details the array of advantages it has over generic supplements:
Clinical backing. Clinical research has confirmed the safe and effective use of QU995 by humans, though the extent to which its benefits improve health are being investigated.
Patents. Multiple patents protect the unique manufacturing process behind QU995.
Bioavailability. QU995 affords more quercetin bioavailability than any other supplement, and even more than natural quercetin.
Overview
QU995 is a patented, branded form of a plant-derived compound known as quercetin — a flavonoid widely distributed in everyday foods. Numerous scientific studies have found that quercetin acts like an antioxidant and may have cardioprotective and anti-inflammatory properties.
Quercegen Pharmaceuticals developed QU995 in partnership with Brazilian pharmaceutical company Merck S.A., and Quercegen continues to manufacture and market the dietary supplement. Referred to as the "world's purest" quercetin, QU995 is prized for its patented extraction and purification process. Tests have shown that the quercetin within QU995 is roughly 99.5% pure quercetin anhydrous powder, with between 1% and 4% moisture. This formulation surpasses its generic counterparts by at least 13% of quercetin per gram.
In addition to quercetin, QU995 contains a combination of vitamin B3, vitamin C, and vitamin B9, which work synergistically with quercetin to amplify its effects. Research has shown that this unique formulation of bioactive ingredients significantly enhances the concentration and duration of quercetin's effects on the body.
Researchers investigating QU995 continue to discover new potential health benefits.  Thus far, the supplement is believed to help in the management of a wide-range of health complications, from autoimmune and inflammatory conditions to diabetes and asthma. Athletes and fitness enthusiasts have also been using QU995 to boost energy levels and bolster exercise performance.
How QU995 Works
QU995 is designed to enhance the bioavailability of its high content of quercetin. To that end, a small percentage of the supplement consists of QB3C — a proprietary mixture of ingredients believed to stabilize quercetin in liquids and boost the compound's therapeutic effects.
The precise mechanism behind this synergistic process is still under investigation.
Did you know?
QU995's primary ingredient, quercetin, is naturally available in red wine, red onions, kale, apples,
Ginkgo biloba
, and
St. John's wort
, among other sources.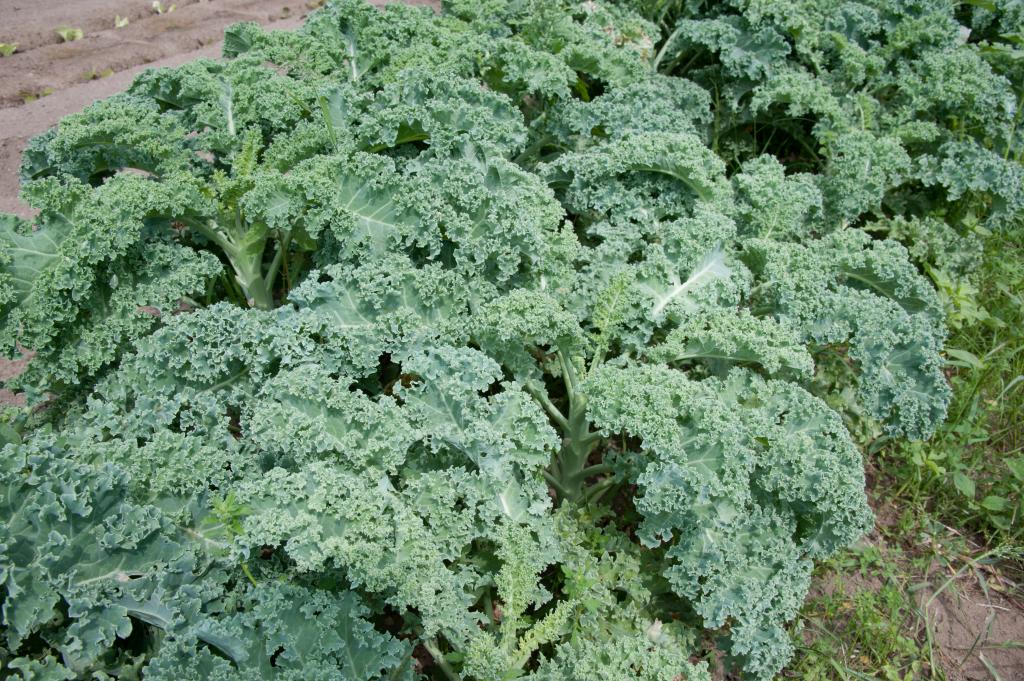 QU995 Patents
QU995 formulation
There are several patents protecting the specific composition of QU995, including U.S. patents 8901109 and 7745486. The composition features a ratio of 1 quercetin to 0.02 vitamin B3 and roughly 2.5 vitamin C. These patents also claim that QU995 is safe to use as a dietary supplement both dry and as a liquid in the form of a tablet, capsule, soft chew, gel, or beverage.
Furthermore, the manufacturers state in the patent descriptions that QU995 has the potential to enhance physical or mental performance as well as help manage cardiovascular conditions and high cholesterol.
QU995 stabilization
Quercegen Pharmaceuticals has also applied for a patent in Europe concerning a method for stabilizing quercetin in liquid (European patent 2200605).
Quercetin is often referred to as "apple extract" in colloquial conversation due to its high content in apples.
QU995 Nutritional Supplement Uses
Nootropic Supplements
The antioxidant properties of QU995 enable it to protect neurons from toxins and peroxides produced by oxidative stress. This neuroprotection may facilitate mental performance and memory. However, questions remain as to whether QU995 can truly behave like a nootropic for humans, since quercetin generally has low bioavailability in the brain.
Joint Supplements
QU995 has also exhibited anti-inflammatory properties. To be specific, research has shown that it is capable of reducing the presence of inflammatory markers TNF-α, IL-8, and IL-10, which is one of the main ways in which joint supplements promote joint health.
Testosterone Supplements
Early in vitro and animal trials have discovered the potential of QU995 to help increase overall testosterone levels through two primary mechanisms:
Directly boosting T levels by inhibiting the activity of an enzyme that breaks down testosterone — UGT2B17. This ultimately reduces testosterone excretion.
Indirectly boosting T by minimizing oxidative stress and inflammation in the testes.
Pre-Workout Supplements
An increasingly popular use of QU995 is to bolster physical performance during exercise. It's antioxidant and anti-inflammatory effects on the body may help improve joint health, energy metabolism, muscle recovery, and testosterone levels, all of which can serve to benefit performance. What's more, early studies have shown that the supplement may be particularly effective at heightening workout endurance by mitigating exhaustion, dehydration, and heat shock.
QU995 Advantages
QU995 offers several advantages in comparison to generic quercetin supplements:
Clinical research: Unlike most generic quercetin supplements, QU995 has backing from multiple clinical trials confirming its safety and demonstrating its potential therapeutic effects.
Bioavailability: The primary question with natural quercetin is that it has low bioavailability in humans when taken naturally or by itself. QU995 offers to remedy this shortcoming by enhancing quercetin's bioavailability using a proprietary combination of vitamins and other bioactive ingredients.
Sustainability: Quercegen Pharmaceuticals is affiliated with the world's largest producer of quercetin, Quercegen Agronegocios, which produces purified quercetin from a natural harvesting site in Brazil. In addition, Quercegen follows Fair Trade practices as well as non-GMO and non-pesticide guidelines during production.
Purity: QU995 consists of at least 99.5% quercetin, markedly higher than the 2-10% of generic quercetin.
Certification: QU995 has received approval for use as a food additive or dietary supplement in Japan and various countries throughout Europe. The U.S. Food and Drug Administration (FDA) granted it Generally Recognized as Safe (GRAS) status in 2010
QU995 Research
Animal Research
In animal studies, QU995 has proved capable of promoting various health-related benefits:
Lowering weight gain and caloric intake in rats, although not to a statistically significant degree1
Enhancing endurance capacity and exercise activity in mice2
Human Research
On the one hand, several clinical trials have shown that QU995 is not only safe to use but also effective at promoting various health benefits as a result of its antioxidative and anti-inflammatory properties. On the other hand, the outcomes of different studies have indicated that many of these benefits may not be significantly better than when taking a placebo.
QU995 (2,000 mg) may reduce heart rate and heat strain during exercise
In this double-blinded placebo-controlled study, 8 men participated in 7 days of heat-acclimation exercise while taking either 2 g of QU995 or a placebo. Taking QU995 led to statistically significant decreases in body temperature, heart rate, and physiological strain, compared with no supplementation. However, the difference in heat and stress reduction was not statistically significant between QU995 and the placebo.
The researchers concluded that "exercise heart rate and physiological strain were reduced in quercetin."3
QU995 (2,000 mg) might not increase endurance exercise performance more than placebo
In this double-blinded, randomized, placebo-controlled study, 10 men took a placebo, 9 mg of caffeine per kg of bodyweight, or 2 g of QU995 while undergoing an endurance exercise on 3 separate occasions. There were no statistically significant differences in exercise performance among the groups.
The researchers concluded that "quercetin did not enhance endurance exercise performance during compensable heat stress."4
QU995 (500 mg) has good bioavailability in humans
This study was a comprehensive evaluation of the bioavailability of QU995 in humans. All 18 participants took 500 mg QU995 as a powder mixed with liquid, a solid bar, or a chew and had a high concentration of the supplement in the blood, with minimal variability.
The researchers concluded that there was "no statistically significant difference in quercetin absorption among groups."5
QU995 Dosage
Clinical trials have used between 500 mg – 2,000 mg of QU995 per day.
Typical QU995 supplements come in a daily dose of 500 mg.
Taking QU995 along with other bioflavonoids such as
green tea
catechins and
reveratrol
may increase the potency of the supplement's effects.
Supplements in Review Recommendation
QU995 is the best option for quercetin supplementation. QU995 appears to be the premier choice among all quercetin supplements. Due its proprietary combination of ingredients, QU995 is able to increase the bioavailability of natural quercetin and augment its health benefits. Early research suggests it has potential therapeutic effects, and that it may be useful for as a nootropic, testosterone booster, and pre-workout supplement.
Start with a daily serving of 500 mg of QU995. We suggest starting with a dose of 500 mg per day, although studies have shown that users can take as much as 2 g of QU995 on a daily basis without any adverse effects.